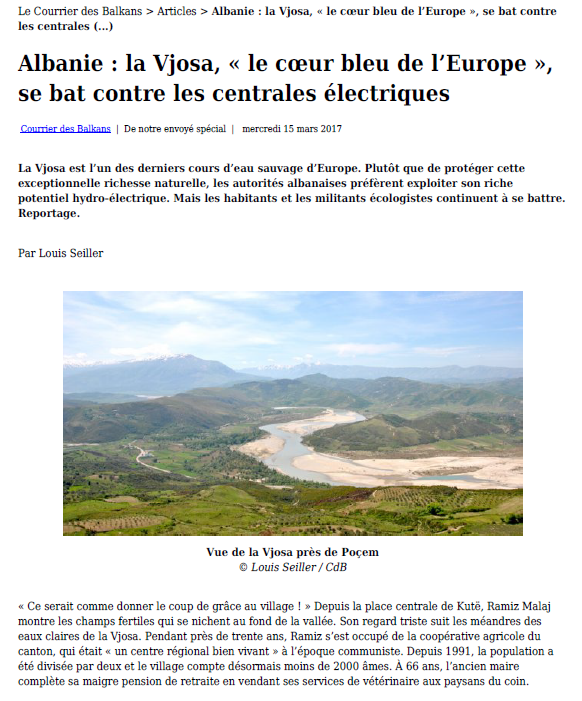 The Francophone portal of the Balkans "Le Courrier des Balkans" has published a report about Vjosa and the efforts of the environmental community to save this treasure of nature.
"Vjosa is one of the last wild rivers in Europe. Instead of protecting this extraordinary natural wealth, the Albanian authorities prefer to use its high potential for hydro-energy", the journalist Louis Seiller, who interviewed representatives of EcoAlbania a while ago, opens the report.
The report talks about the impact that the Pocem hydropower plant will have on the residents who live near the river and the untouched environment of Vjosa.
The full report in French can be found here and the post from "Le Courrier des Balkans" can be found here.