The second preparatory session of HEC Poçem was held today at the Administrative Court of First Instance, in Tirana. Representatives of the Ministry of Energy participated in this session, as the defendant; representatives of the Kovlu Energji company, as a third party, as well as representatives of EcoAlbania, as plaintiffs in the process.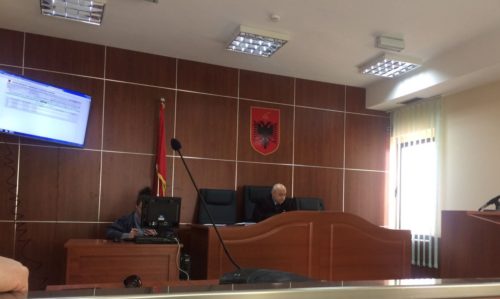 The process initiated by national and international environmental organizations and 38 residents affected by the construction of the Pocem hydropower plant will continue with the next session on March 30, 2017, at 2:00 p.m., where the judge decided to open the trial of the case in the first session judicial.
During the last preparatory session, the lawyer of the case presented before the court the demands of the act-lawsuit, such as: the finding of the environmental statement and the concession contract as absolutely invalid administrative acts. On the other hand, the lawyer of the company that has won the concession has asked to be acquainted with the evidence and supporting materials of the lawsuit as well as presented the documents presented by the company in the phase of the application for the concession.
On the other hand, the Ministry of Energy, claiming to have respected the legal procedure, requested the dismissal of the lawsuit. In the same line was the state attorney, requesting the dismissal of the lawsuit. There was no representative from the National Environment Agency at the hearing, even though it is one of the defendants in relation to the public consultation process and the issuance of the environmental statement.