The symbolic action of demolishing the dam with kayaks by protesters near the Prime Minister's office was reported by some of the main television channels in the country. Activists of the Balkan Rivers Tour and other environmentalists protested against the HPPs in Vjosa and demanded the declaration of the last wild river National Park in Europe.
In June 2018, the Albanian Government signed the concession contract for the construction of the Kalivac hydropower plant, giving the right to the Temporary Union of the Companies "Ayen Enerji" and "Fusha" to build the Kalivac hydropower plant.
The resistance for the protection of the Blue Heart of Europe is also supported by the activists of the Balkan Rivers Tour who have returned to Vjosa. The third tour started where the first one ended three years ago: in Vjosa.
BRT gets the attention of decision-makers, then passes the megaphone to local residents, who demand that their rivers remain wild, protected and free.
The protest was reported live by FAX NEWS: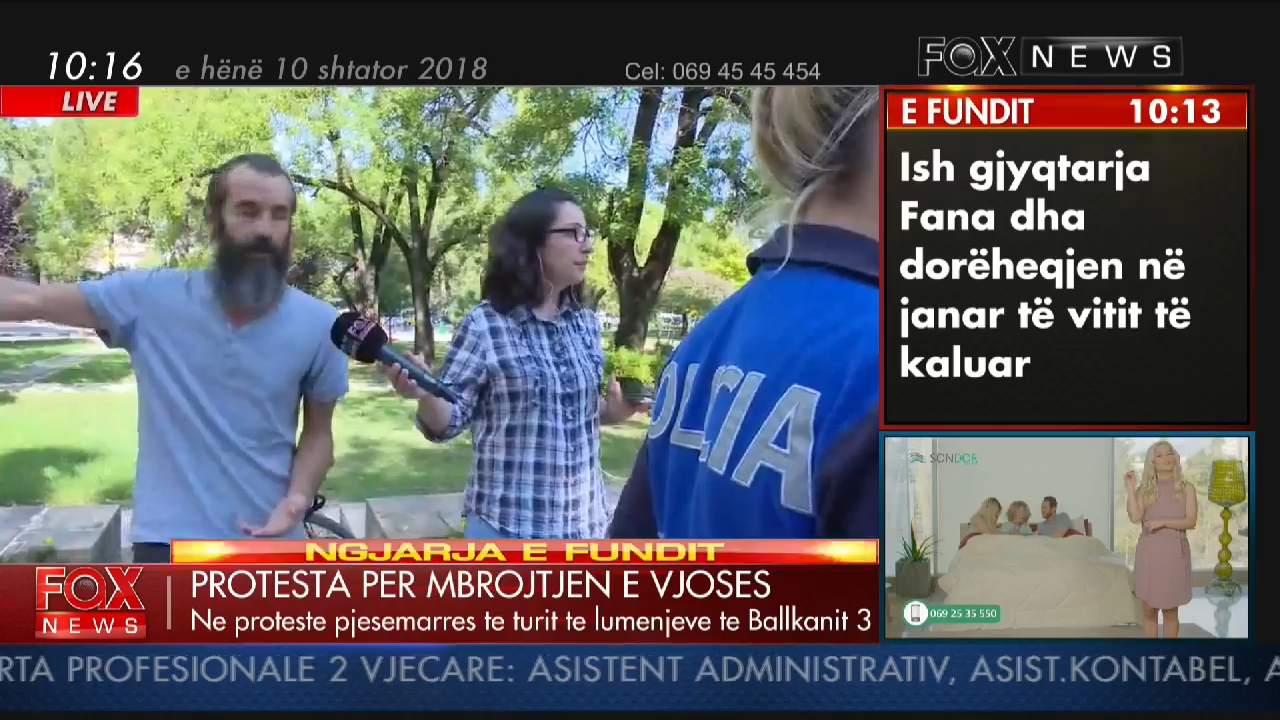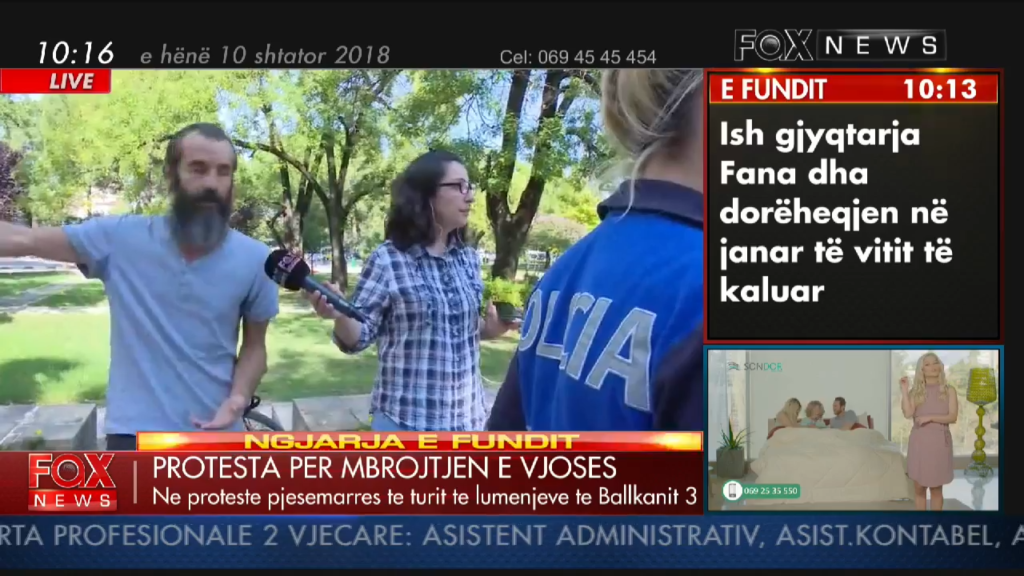 While it was also reported by Citizens Channel: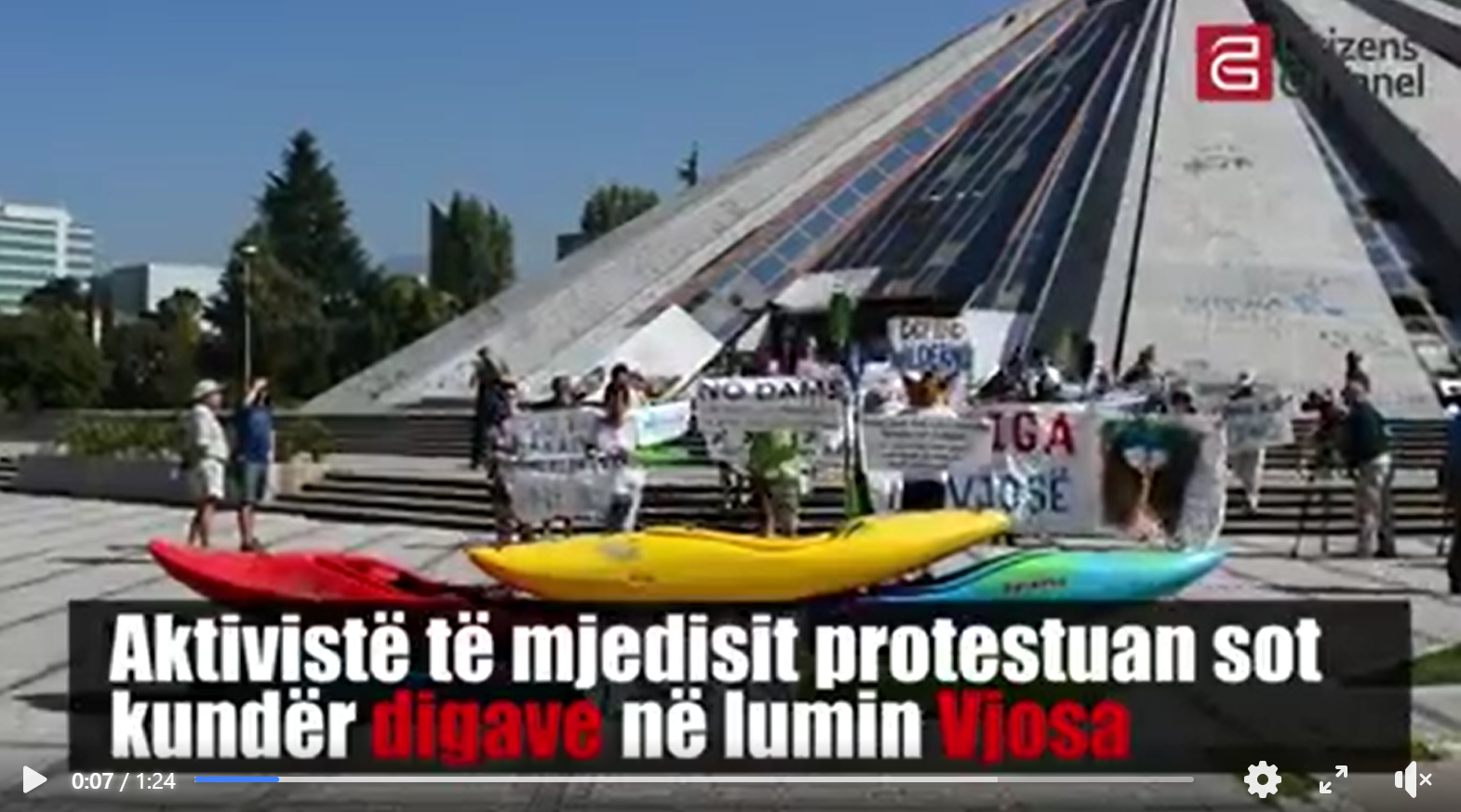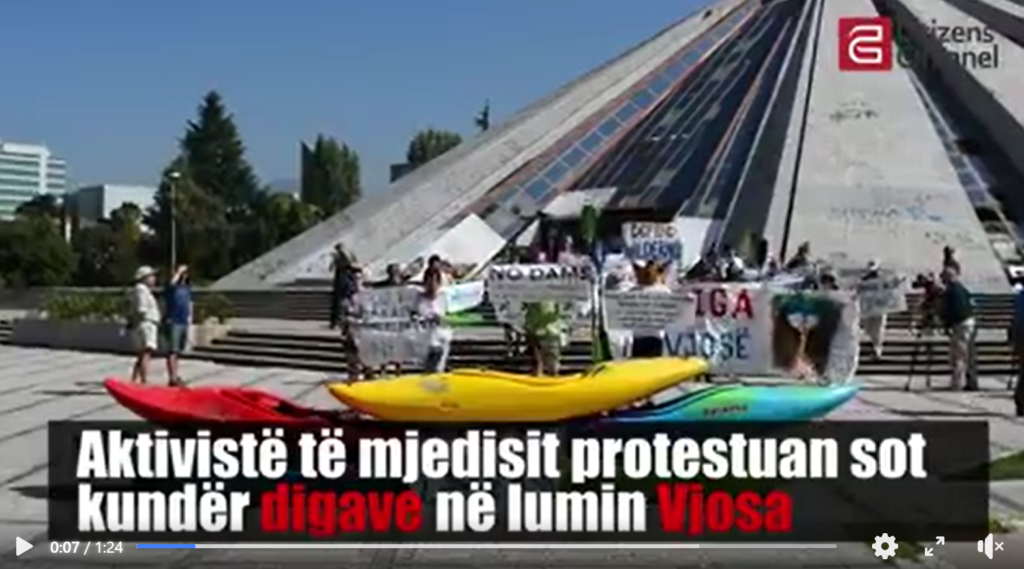 Find more at national media: