Following the meetings of Friends of Vjosa, representatives of institutions, journalists, and environmentalists gathered on October 15, 2020 in Tirana to discuss the progress, related to the construction of hydropower plants on the Vjosa River. This meeting followed the decision of the Ministry of Tourism and Environment to refuse the environmental permit, which would allow the construction of the Kalivaç hydropower plant, as well as after important steps taken by the Energy Community to open the case against Albania, on drafting the Report of the Environmental Impact Assessment, for the construction of the Poçem hydropower plant.
In the meeting held in compliance with all safety protocols against COVID-19, Gjergj Buxhuku, Confindustria's Administrator let the participants know that the institution he leads will organize the 'Building a strategy for sustainable development of the Vjosa basin Forum', where he invited EcoAlbania for cooperation.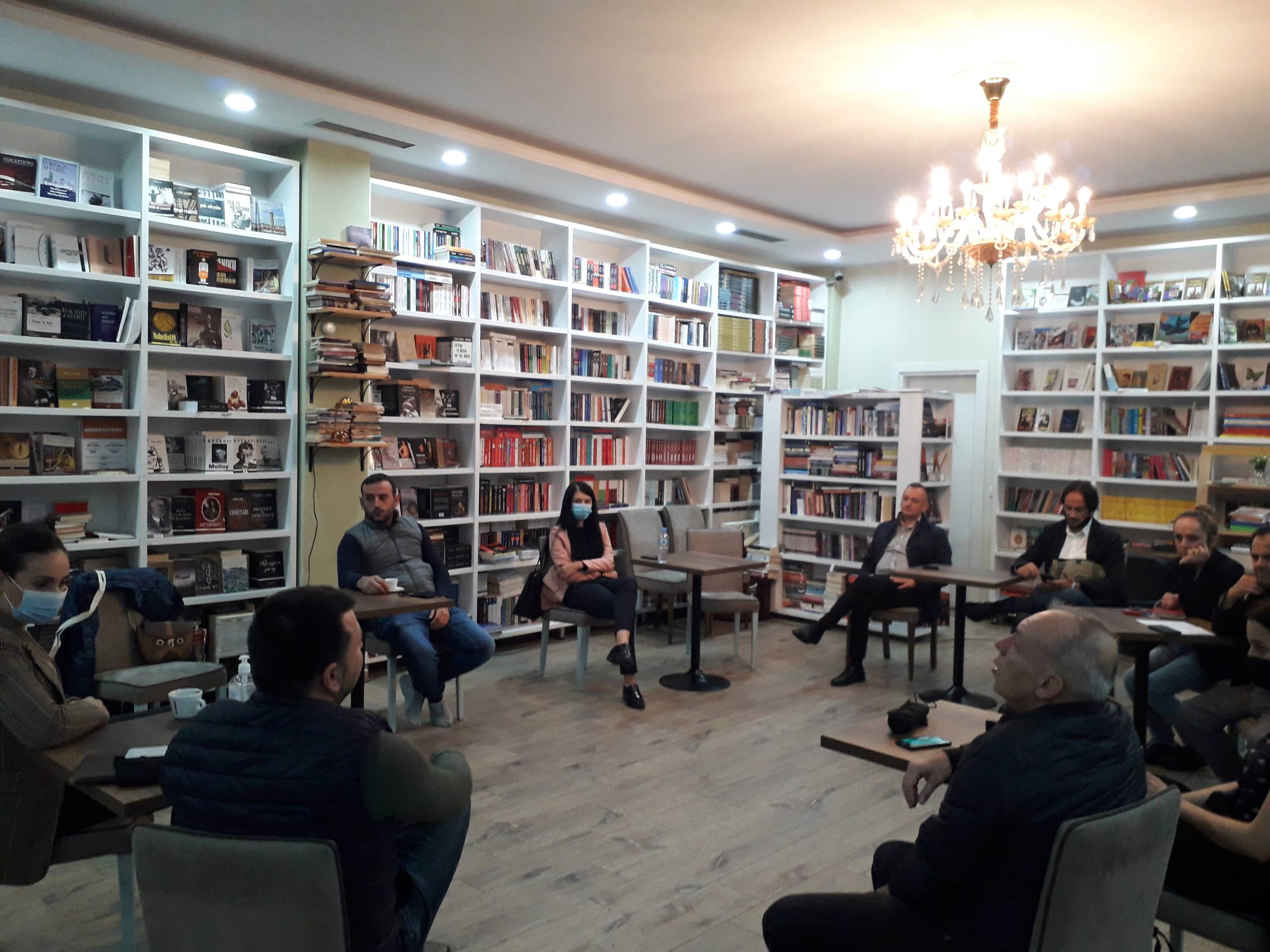 Well-known journalist Ben Andoni emphasized the pre-election political situation, suggesting scenarios after the national elections happening on April. "We must lobby for the placement of the Vjosa issue on the electoral programs," ​​said Andoni.
The participants discussions also focused on the challenges and steps to be taken in the future for the area sustainable development.
The 'Friends of Vjosa' efforts for the campaign of protecting the last wild river in Europe will continue, supporting the vision for declaring the Vjosa Valley a National Park.
Meetings of Vjosa friends are periodic meetings aimed at protecting the last wild river in Europe. To be part of the next meetings you can contact us at: [email protected].