++ The borders of the park and the planning phase for the announcement of the national park are proposed ++
Tirana, 6 June 2019. In the course of efforts to preserve and promote the Vjosa River, the three partner organizations EcoAlbania, Riverwatch and EuroNatur have unveiled their Vision for Vjosa today. They proposed the creation of the First National Park of the Wild River in Europe, highlighting its rare natural values ​​and the importanceof preserving this unique ecosystem on the continent.
"We intend to create a National Park of Vjosa according to European standards, which includes not only the river's mainstream but also its branches still untouched by hydropower projects," said Ulrich Eichelmann from Riverwatch, Austria.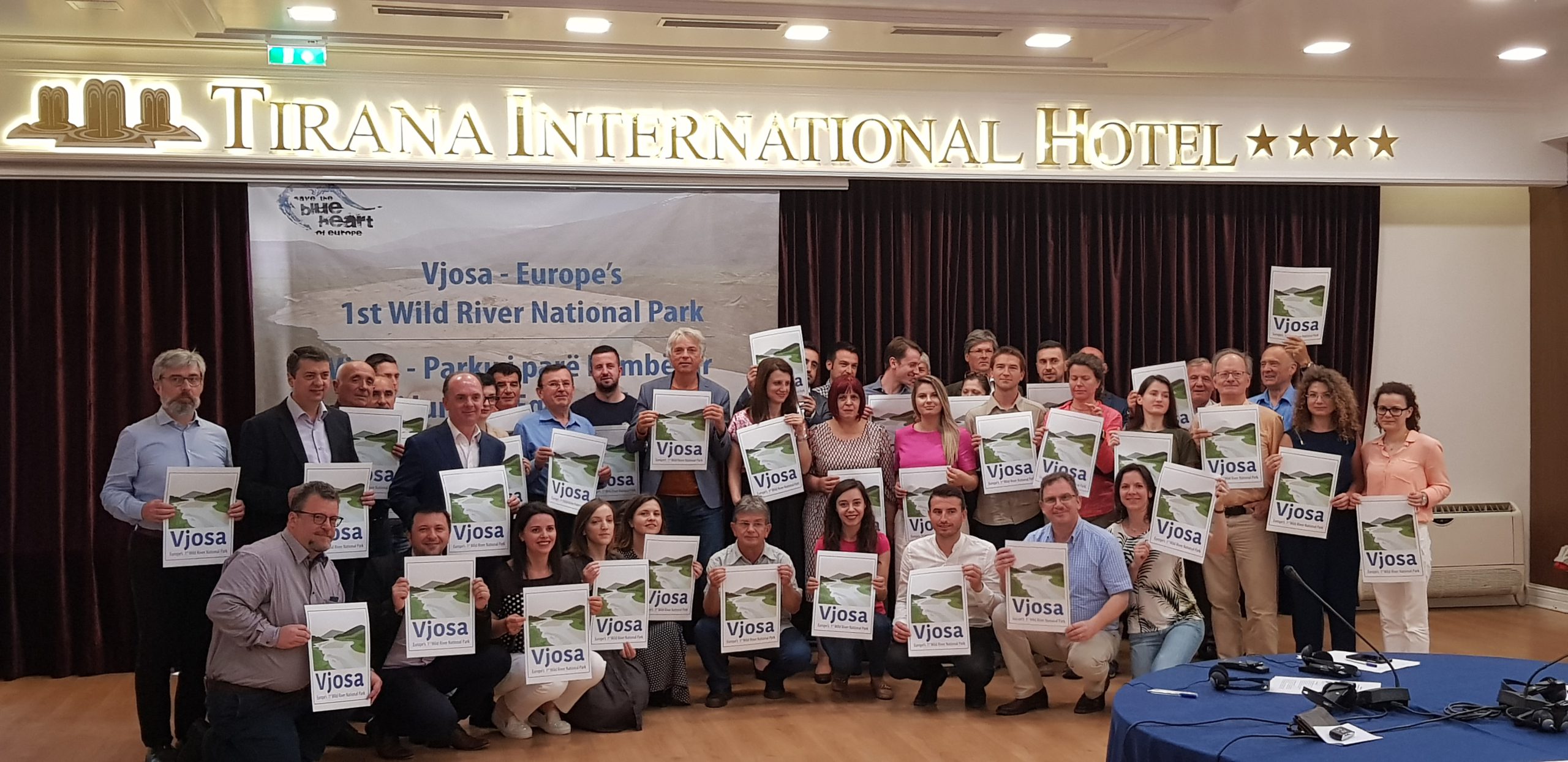 The total area of ​​the proposed Vjosa Park is 111,600 ha. The river bed with its floodplain should be the central area of ​​the next park. From an ecological point of view, the most important parts of the central area are: Tepelenë-Bënçë and Kalivaç-Poçem, as well as the estuary in the Adriatic Sea.
The Vjosa river system is of great importance in an European context. Increasingly, scientists from Albania and abroad are interested in exploring the values ​​of this river system and collecting missing data so far on habitats and biodiversity, sediment transport capacity, self-cleaning processes, etc. "Said prof. Aleko Miho, from the Faculty of Natural Sciences.
The planning of the National Park should be realized within 3 years in close cooperation with local communities, national and international experts, central and local institutions, NGOs, etc. While the announcement of the national park is to be concretized in 2023.
Another step would be a bilateral expansion of Vjosa's WRNP by combining Aoos and Vjosa in a Cross-border Wild River National Park. For this purpose, the existing National Park "Vikos-Aoos" in Greece should be expanded downstream towards the border with Albania.
Read our FACT-SHEET (in Albanian) to learn more about possible borders, sizes and how this Wild River National Park could be implemented!
General information:
The "Save the Blue Heart of Europe" campaign aims to protect the most valuable rivers in the Balkans from the tsunami of about 3,000 planned dam projects. The campaign is co-ordinated by NGOs Riverwatch and EuroNatur and is carried out jointly with partner organizations in Balkan countries. The local partner in Albania is EcoAlbania.
Find more information at :