The exhibition "Vjosa – The Wild Pearl of Europe" opens at the National History Museum
Tirana, 13 June 2019. The exhibition "Vjosa – The Wild Pearl of Europe" was opened in the Albanian Historical Museum, with about 50 photographs from Vjosa valley, realized by Albanian and foreign photographers. The exhibition presents the work of 7 photographers who have documented the wonderful landscapes of the Vjosa valley, natural values, community living, biodiversity, threats posed to the last wild river in Europe, and important moments during the battle to keep it free flowing. Art brought by Roland Tasho, Nick St. Oegger, Roland Dorozhani, Robert Hackman, Adrian Guri, Gregor Subic, and Artan Rama offer a complete information picture for the public, giving more attention to the issue of protecting the River Vjosa from dam construction.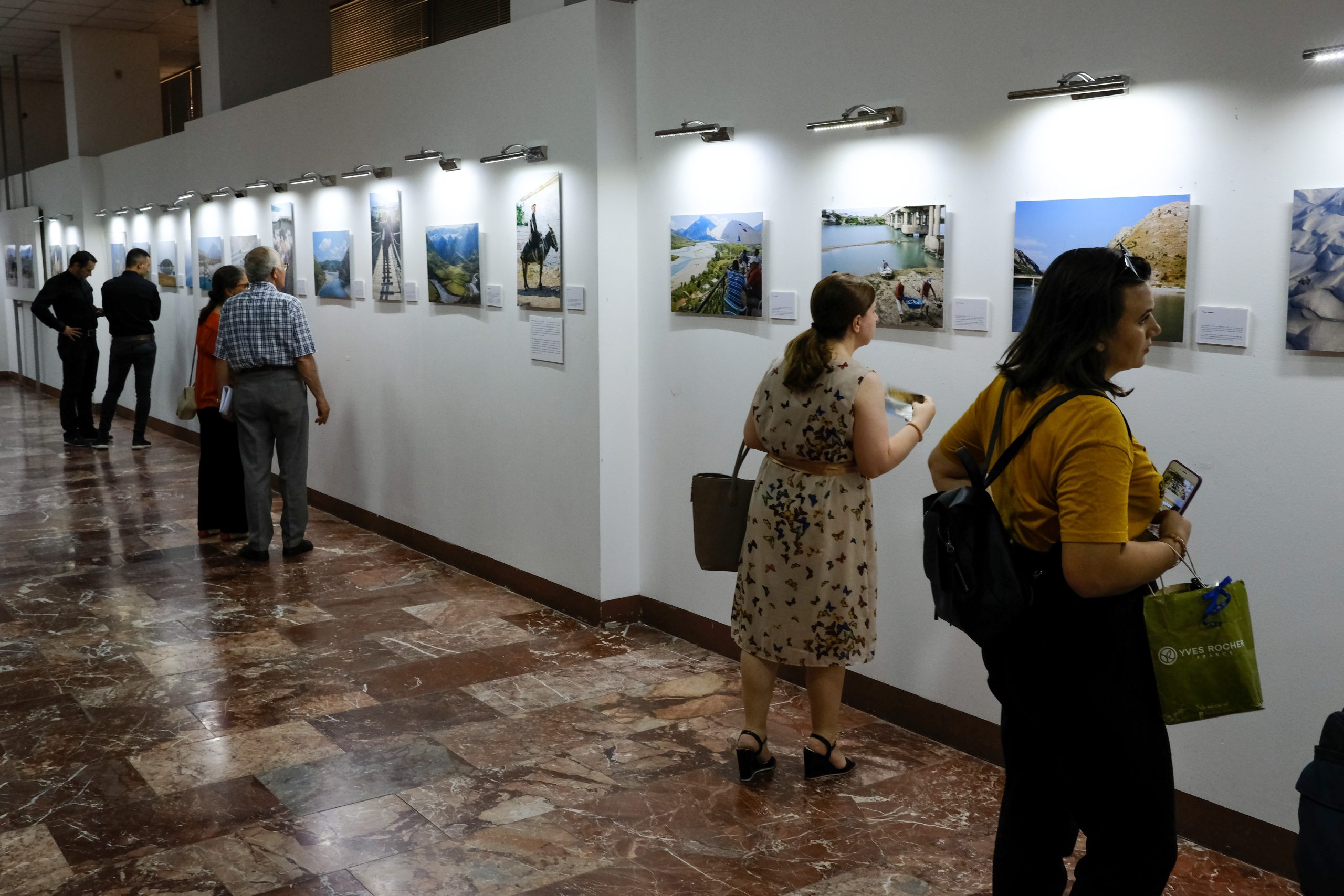 exhibition comes as one of the forms chosen by us to raise awareness among the public and decision-makers on the importance of preserving this European legacy. Many of the photos were taken during our several years of work in Vjosa, " said Olsi Nika, head of EcoAlbania organization.
Nick St. Oegger, a photographer from California, said he was captivated by the beauties of Vjosa. "The fact that such a river is still in Europe makes it a unique stream. This has pushed me to photograph the beauties of Vjosa and the communities that live along it", he said at the opening of the exhibition.
Vjosa is the last wild river in Europe. It flows untouched through the deep gorges, gravels and islands about 270 km from the Pindu mountains on the Adriatic Sea. The Albanian government and Prime Minister Edi Rama have given the green light for the construction of two large hydropower plants: Kalivaçi and Poçemi, which are planned to be built in the most ecologically rich part of the Vjosa River.
The exhibition will be open from June 13 to June 16 at the National History Museum, followed by a tour of exhibitions in several cities of the Vjosa Valley.
The campaign "Save the Blue Heart of Europe" aims to protect rivers with greater natural values on the Balkan Peninsula. The campaign is coordinated by international NGOs Riverwatch and EuroNatur in co-operation with partner organizations in the Balkan countries.