Vlora, May 24, 2019. EcoAlbania launched the project "Conservation actions for the Albanian Water Frog (Pelophylax Shqipericus) in Vlora Bay", supported by Critical Ecosystem Partnership Fund, which aims to create an action plan and concrete measures for the conservation of this endangered species.
At the kick off meeting in Vlora, with the participation of RAPA Vlora and local organizations CRCD and SEEP was discussed about the cooperation between local actors and EcoAlbania and the methodology for realization of the "Species Action Plan ". Through this project, EcoAlbania will provide more evidence on this species's distribution and ecology, and its population status in the Vlora Bay.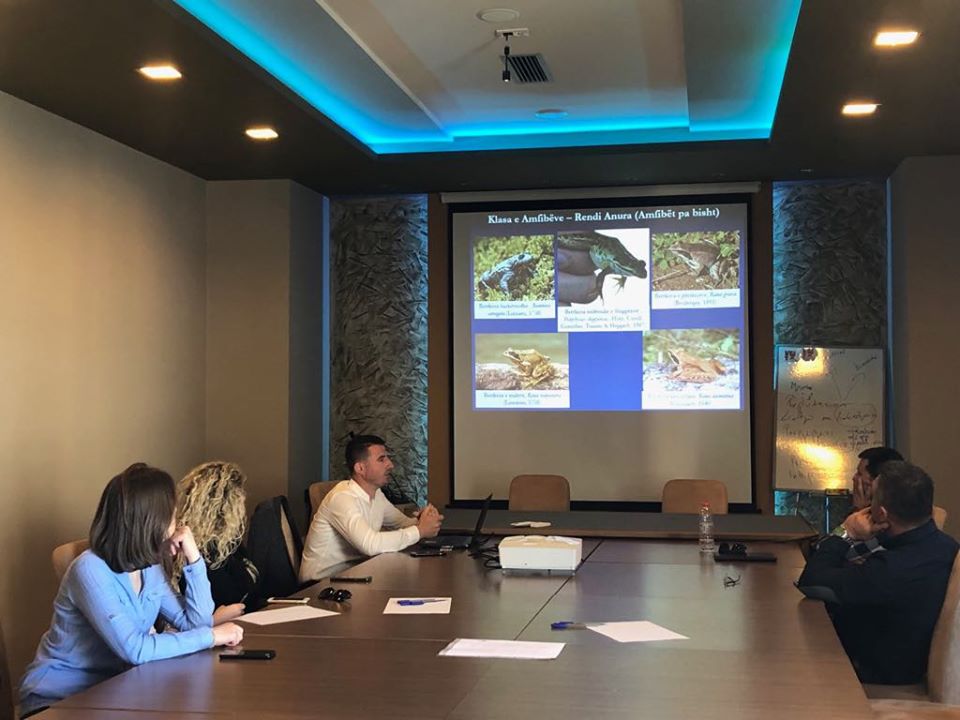 The participants also paid a visit to the southern part of the Narta Lagoon, which is one of the focal points for species monitoring, as it is an important spot for its habitat.
The Albanian water frog (Pelophylax shqipericus) is an endemic species and lives in some areas of the Vlora Bay. Internationally, there is significant concern for the status of the species due to a decline in its population and the degradation of its habitat. It is presently listed as 'Endangered' on the IUCN Red List and it is listed on Appendix III of the Bern Convention. Albania has, so far, no specific management plan for the conservation of this species.