++ The approval for the construction of hydropower plants has not taken into account the opinion of the affected residents ++
Bicaj, 17 July 2020. The hydropower epidemic has not spared natural monuments and water resources in the Bicaj Administrative Unit in Kukës. Ongoing work on the construction of a hydropower plant inside Sheja's Canyon and the devastating consequences are obvious.
The construction company has privatized the canyon and is continuing the work without obtaining the approval of the local government and residents. Residents are concerned about future plans to build another hydropower plant on the same river, which threatens the complete drain of the area's water resources, leaving about 2,000 residents without water in the affected villages.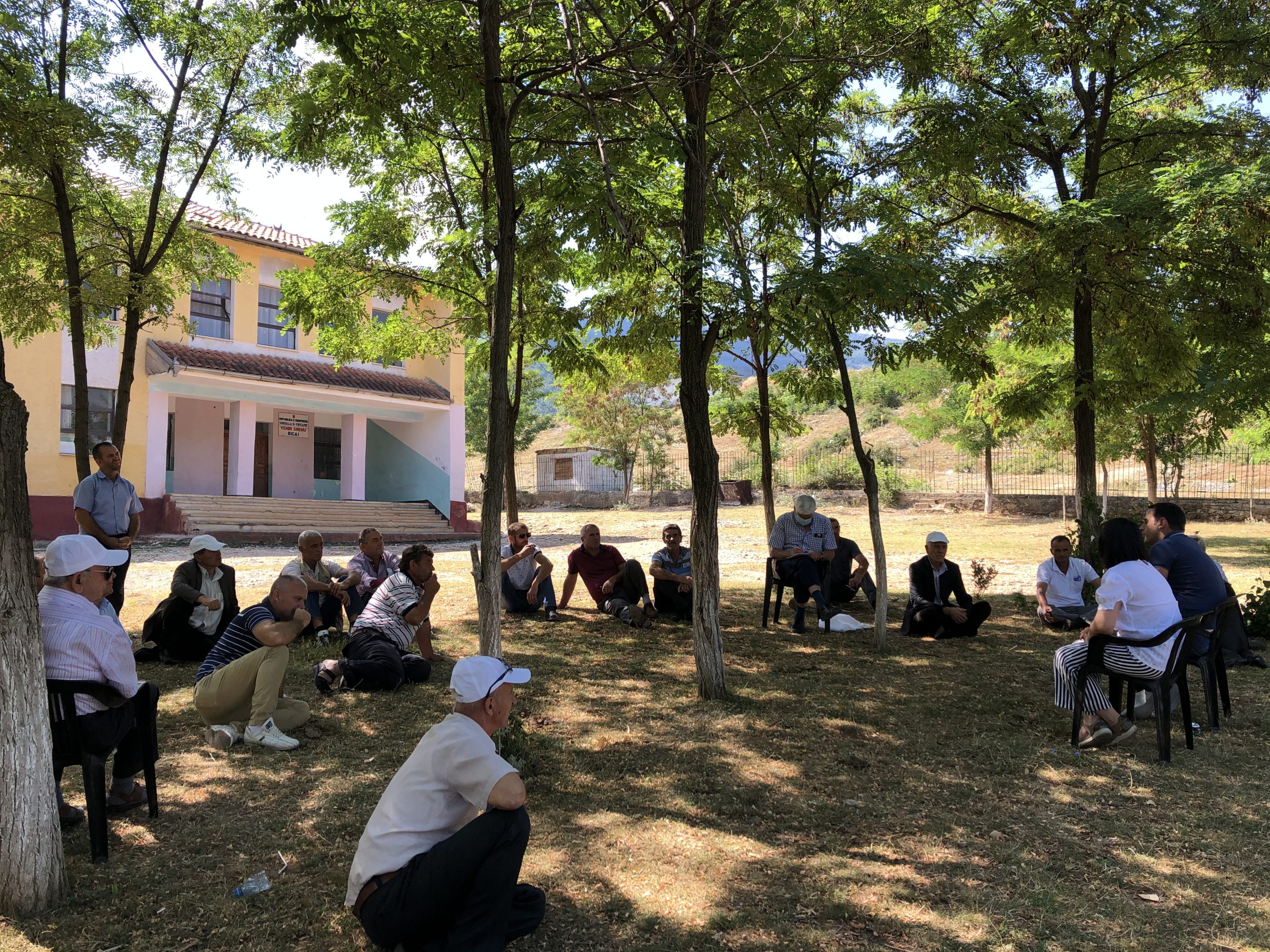 The mayors and representatives of the Nangë, Brataj, Mustafaj, Canaj, Bicaj villages, are against this hydropower plant and demand that the voice of the residents be heard. The representatives of the Bicaj Administrative Unit's villages state that they have not been notified about the public hearing made by the construction company and have signed a petition for its opposition. The reaction against this project will be escalated by the residents following all democratic and legal ways with the support of the environmental organization EcoAlbania which is working for the protection of rivers in Albania.
The Kukës area is rich in biodiversity and numerous water resources, but at the same time one of the most sacrificed areas by hydropower projects. A large number of hydropower plants have been planned or constructed throughout the Kukës region, destroying protected areas and undermining the potential for tourism development in the area.
Details on the planned HEC Palushi project:
HPP Palushi is designed to use the waters of the Bicaj River, part of the Drini i Zi catchment basin, Kukës municipality, Kukës region. The catchment basin of the axis intake of the HEC Palushi is located on the right slope of the Drini i Zi River, next to the Bushtricë brook basin and the Lapaj Bridge. The axis intake of the Hec Palushi is located at 396 m and has a catchment area of ​​32 km2.