On September 1969, at a conference in Washington, US Senator Geilord Nelson stated that in the spring of 1970 there would be environmental demonstrations across the US. Initially, Senator Nelson proposed several environmentalist protests to introduce nature protection into the government's agenda. With the passage of a short time, this holiday turned from national to international, sensitizing the whole world. Thus, with the same energy and passion, on April 22 we celebrate Earth Day, which today marks its 46th anniversary.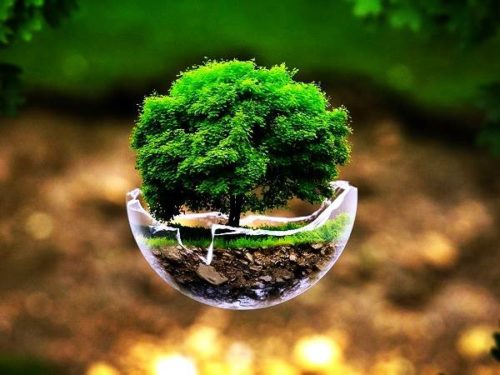 This year, great importance is given to the role of trees, therefore the slogan for this year is "Trees for the Earth". This choice is certainly not random, for several reasons:
(i) Trees help fight climate change by absorbing excess and harmful CO2 from the atmosphere. (ii) They help purify the air by absorbing polluting gases (nitrogen, ammonia, sulfur dioxide and ozone oxides) and trapping them in their leaves and bark. (iii) Assist the community by enabling a stabilized economy and providing energy, heating, food and income.
Indiscriminate cutting of forests in Albania in recent years is a serious environmental problem, which has also threatened protected areas, in particular national parks such as Lura National Park. This day promotes voluntary actions throughout Albania and aims to make the general public aware of the importance of trees for nature.
So let's get to work. Let's plant more trees. Reduce pollution and clean cities. Let's make the earth a better place to live not only today, but every day of our lives.
By Ardita Berisha/EcoAlbania