Tirana, January 27, 2022. Yesterday, the Albanian government declared the Vjosa River a Nature Park(only in Albanian) (a category IV protected area) instead of declaring it a National Park, as requested by activists for years. A Nature Park is not the same as a National Park. The category of Nature Park does not protect the Vjosa River and its tributaries from destruction and does not offer the same opportunities for the development of eco-tourism in the area as the category of National Park (a category II protected area).
"This is a truncated response to our request, officially filed a year ago, in February 2021, that the Vjosa River and its tributaries be declared a National Park. Yesterday's decision does not surprise us and in itself does not constitute a serious commitment by the government to protect the values ​​of biodiversity and natural heritage of the Vjosa valley", said Olsi Nika, Executive Director of EcoAlbania.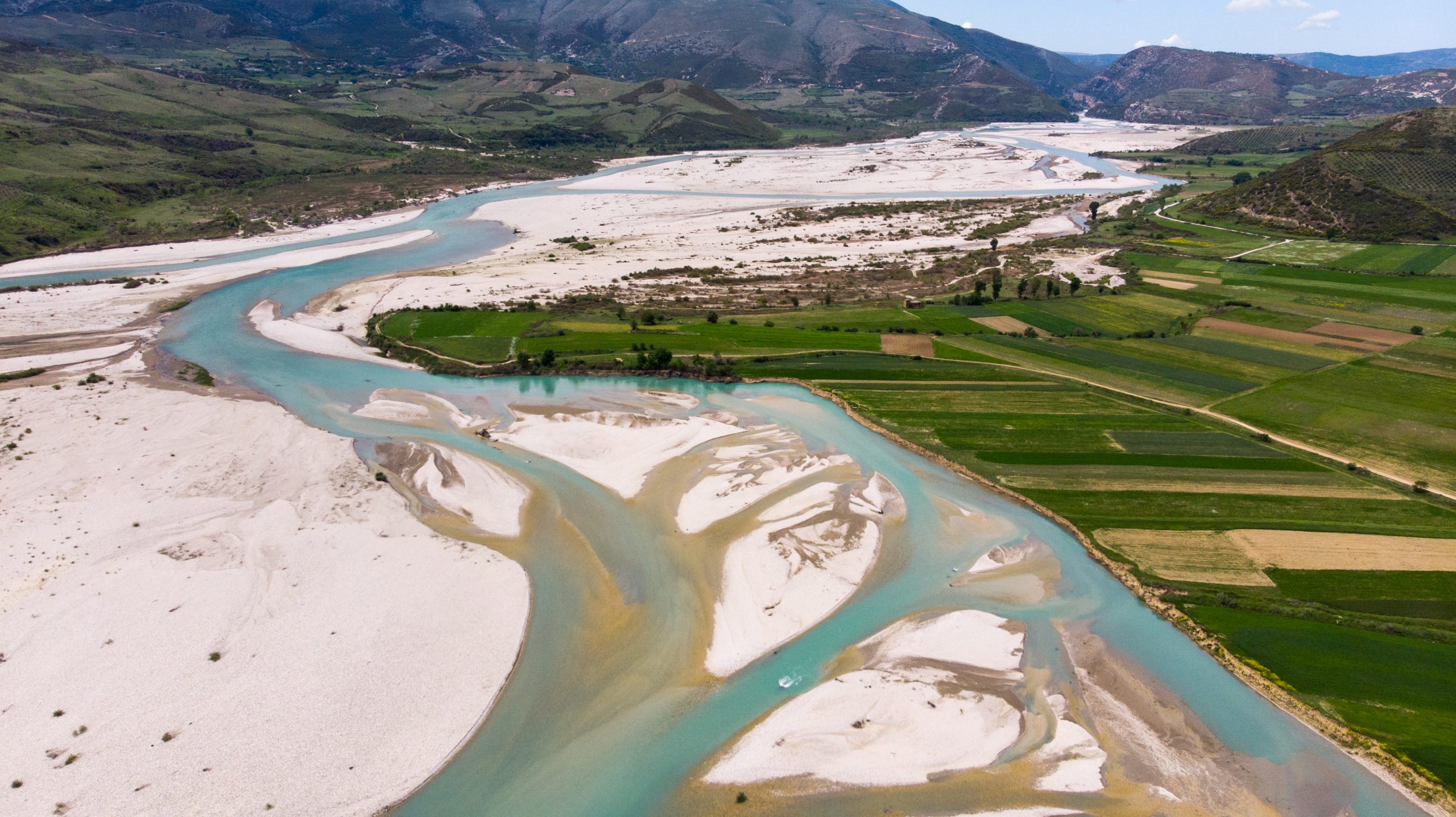 "The declaration of the Vjosa River as a protected area or so-called Nature Park is not an appropriate protection status, as it does not provide full protection of the entire ecosystem and its biodiversity. The current protected area does not include its tributaries, such as the Bënça and Shushica Rivers, leaving not only these tributaries but also major parts of the river exposed to threats such as hydropower construction, oil and natural gas exploration and the devastating development of the airport and its complexes and hotels. Furthermore, this category of protection will not develop eco-tourism and will have little or no economic potential for locals", he added.
Despite the voices of environmental organizations, experts, residents, local government units, celebrities and about 50,000 citizens demanding the declaration of a Vjosa Valley National Park and the creation of Europe's first wild river National Park, such a decision still remains far away. Through yesterday's decision the government finalized a completely rushed process, without consultation and not based on scientific knowledge, in reviewing the national network of protected areas. Exactly this process has been opposed and criticized by more than 40 environmental NGOs, by the academic world and by a considerable number of diplomatic missions in Albania, including that of the European Union.