Kayakers and nature admirers from all over Europe, who started 26 days ago from Slovenia, have arrived in the Vjosa stream. They have described over 17 rivers from different countries of the Balkans, to make the public aware of the importance of preserving these natural pearls with the biodiversity and landscape they offer.
The arrival of the "Tour of the Balkan rivers" in Valbona
The battle with kayaks in defense of the rivers of the Balkans started on Sunday in the river Valbona. Meanwhile, 2,700 hydropower plants are planned to be built from Slovenia to Albania.
The leader of this kayak tour, former Olympic athlete, Slovenian Rok Rozman, arrived in Valbona on Saturday, while on Sunday 150 kayakers led by Rozman sailed to Valbona in defense of this park, which is threatened by the construction of 14 hydropower plants, EcoAlbania sources refer.
You can find the full article published by JavaNews.al
The "Balkan Rivers Tour" arrives in the Vjosa valley
The Balkan Rivers Tour moves to its final destination in the Vjosa valley, to continue the journey started on April 16 in Slovenia. Under the slogan "Save the Balkan Rivers – Stop the Tsunami of Dams", the Balkan River Tour aims to raise awareness about the values of the Balkan rivers and the threats they face. Led by former Slovenian Olympic athlete and Leeway Collective founder Rok Rozman, kayakers from all over Europe have traversed 17 rivers in 6 different Balkan countries, starting with the Sava River in Slovenia.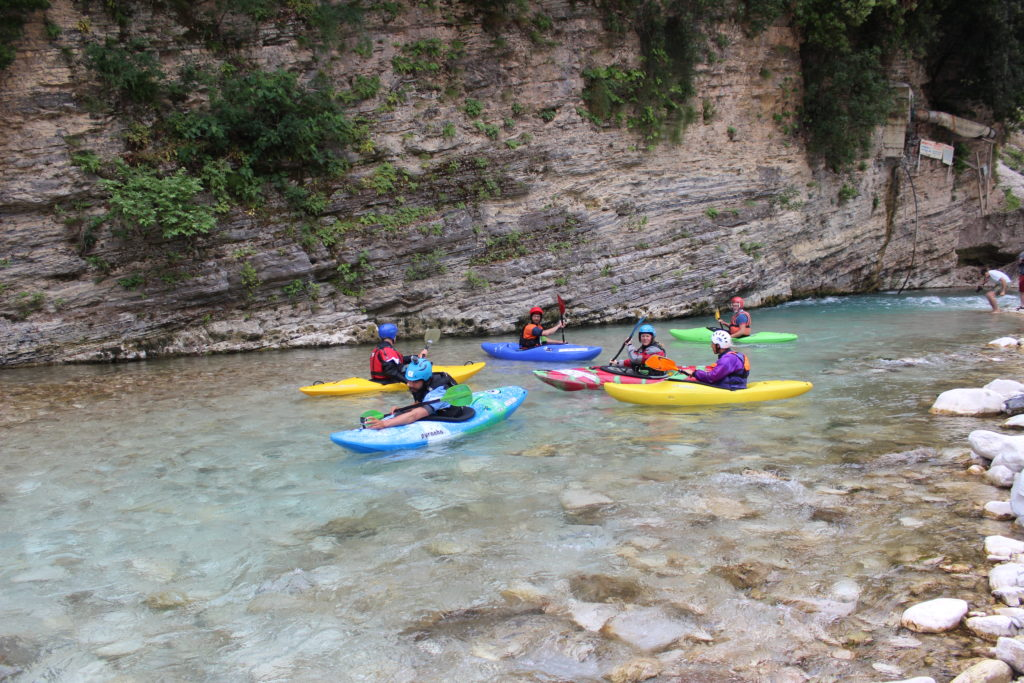 The grand finale of the Balkan river tour will take place on May 13-19 in the Vjosa river valley, now widely known as the wild pearl of Europe. The first host gate for the tour in Albania was Valbona, then Osumi and the final Vjosa.
The Vjosa has been called the only wild river in the Balkans and therefore has been requested by environmentalists to remain untouched and out of hydropower construction projects in its course. Even this sports demonstration of these days aims to raise awareness that the Vjosa River remains natural. The awareness tour will last until May 18.
In this grand finale of the Balkan river tour, kayakers from all over Europe will submit a special petition to Prime Minister Edi Rama on May 20 in Tirana with the request for the protection of Vjosa.
You can find the full article published by BalkanWeb.com