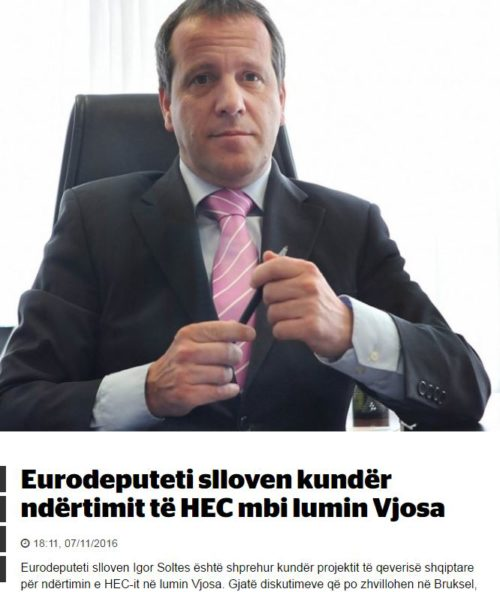 Slovenian MEP Igor Soltes has spoken out against the Albanian government's project for the construction of the HPP on the Vjosa river.
During the discussions taking place in Brussels, MEP Soltes expressed his concern, also referring to the protest of the residents of Vlora and Mallakastra.
Also present during these discussions was the Soltes Albanian deputy of PD Kastriot Islami, who, after thanking the MEP for his interest in the Vjosa river, asked that this issue be included in the progress report.
This document is expected to be released on November 9 for the opening of negotiations for EU membership. Deputy Islami took it upon himself to make the necessary amendment for the constructions on the Vjosa river.
You can find the article published by Syri.net here.