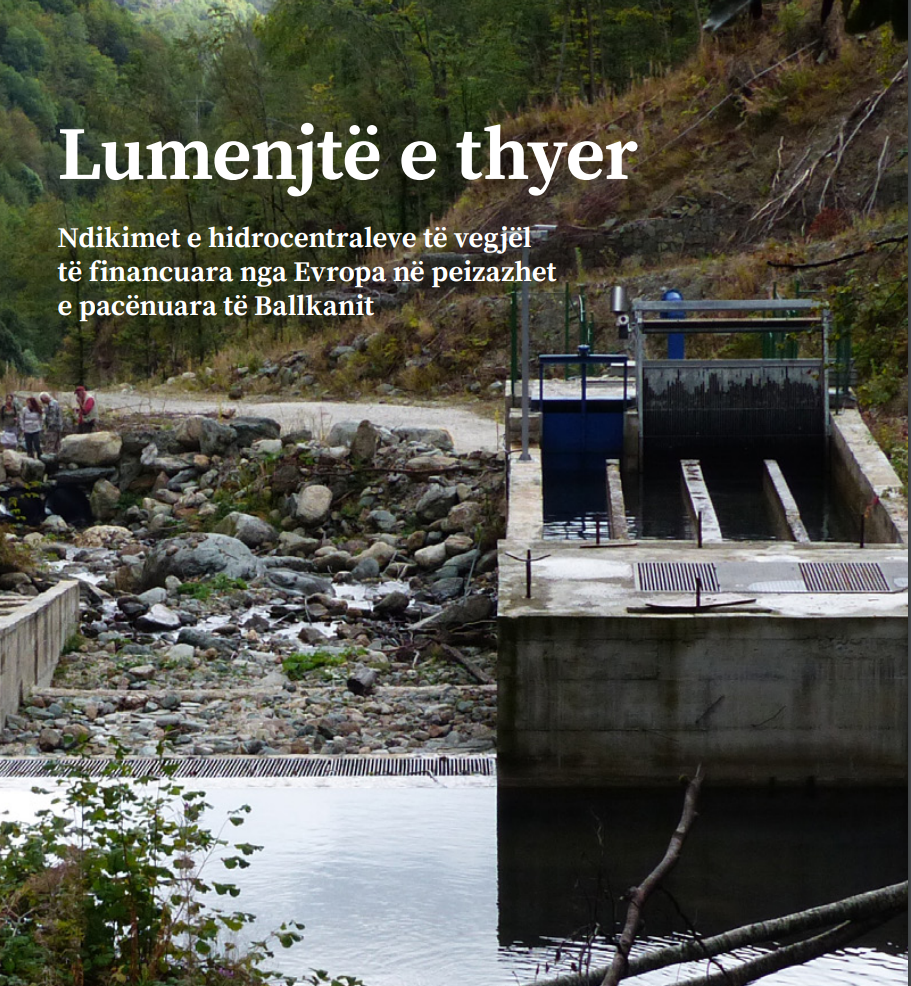 Bankwatch study on impacts of European-funded small hydro on pristine Balkan landscapes
Albania produces all its electricity from hydropower plants.11 As of June 2017, 177 hydropower plants are in operation and licensed by the Energy Regulatory Authority (ERE); 43 hydropower plants are under construction and another 364 are planned by the Ministry of Energy.
From the field visits to the hydropower plants of Rrapuni and Tërnova, carried out at the beginning of June 2017, an almost complete lack of implementation of monitoring by the Albanian authorities was found. Both of these projects were financed by the European Bank for Reconstruction and Development (EBRD). In both cases, the damage to the environment was also accompanied by the reduction of usable water for the residents of the areas where these HPPs were built. Supporting infrastructure such as access roads have caused further damage to these natural environments.
For the full material please click