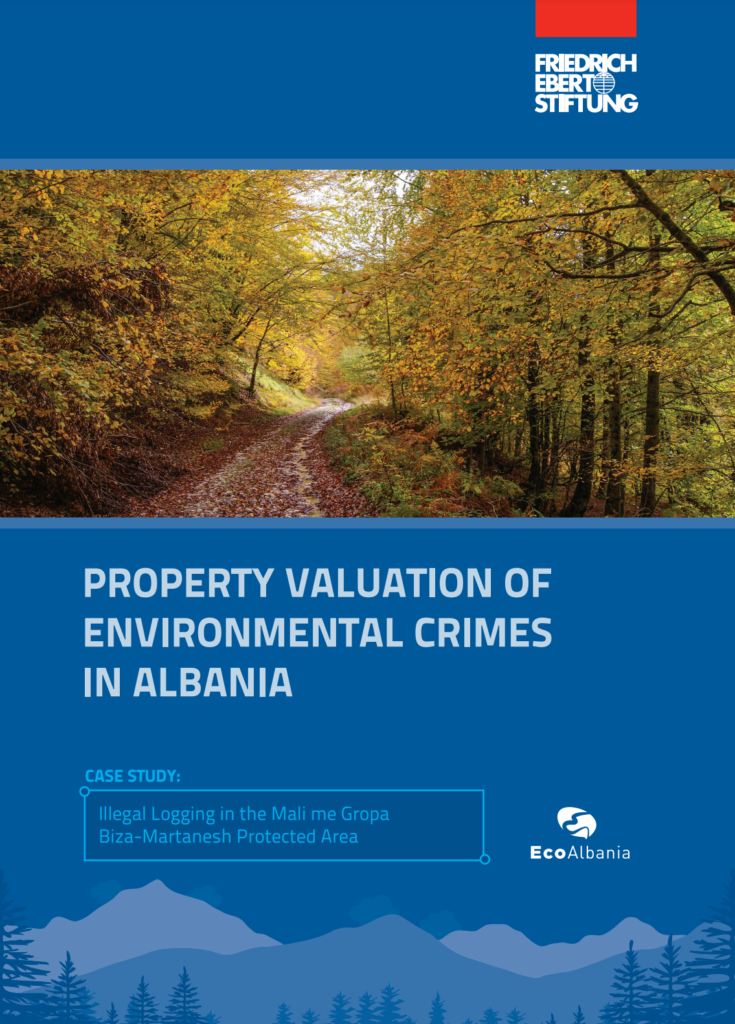 This study presents the current state of property assessment of illegal logging, taking into consideration a case study in the Mali ZM with Gropa Bize-Martanesh.
The specific goals of the study are:
Analysis of standards, studies, reports and methods for property assessment of damages in the territory of a protected forest area;
Methodological proposal for property assessment of damages from illegal logging in forests.
By means of this case study, it is intended to encourage the initiation of the dialogue for the collection of accurate data and knowledge regarding the property assessment related to environmental crime in Albania.