++The National forum is held in Tirana for the consultation of recommendations for the necessary amendments to the national legislation++
Tirana, November 8, 2018. National and local environmental organizations together with law and environmental experts have undertaken the citizens' legal initiative for changes in the legal package of concessions for HPPs. They have made an in-depth analysis of plans, strategies and national legislation of 4 sectors: that of energy, tourism, environment and water, in the spirit of their alignment with EU legislation.
The situation of HPPs in Albania is alarming, as more than 540 hydropower plants are planned throughout the territory of Albania – a significant part of which (about 39%) in protected areas and areas with high natural potential such as the Vjosë River and its branches. "We have followed the legal paths to oppose the HPP projects in the valley of Vjosa, Osum, etc. and yet we think that this would be an endless battle since the current legislation favors the granting of new permits without applying the highest standards for environmental protection", said Olsi Nika, Director of EcoAlbania.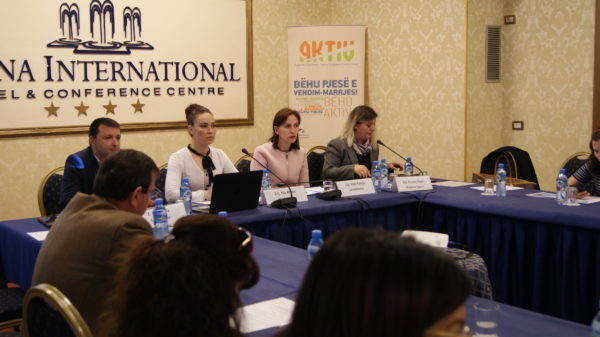 EcoAlbania together with local partners Alliance of Albanian Alps and Argonaut has held 4 local forums with Civil Society Organizations, Local Government Units, experts and local environmental authorities in Kukës, Shkodër, Tepelën and Librazhd to consult the draft with the amendments that will then be to be proposed to the respective Parliamentary Groups and Ministries.
This Forum is organized within the project "ACTIVE II – Community Engagement – Indicator of Integration in Decision-Making" that is being implemented by EcoAlbania in partnership with the local organizations Alliance of the Albanian Alps and Argonaut and is financed by LëvizAlbania – for a strong local democracy from the Swiss Agency for Development and Cooperation – SDC.