By Aleko Miho
Protected areas (PA) are declared as such for their integrity, i.e. for their intact state, compared to other areas of the country, for high biodiversity, for rare and very sensitive habitats from unfriendly human interventions . Therefore, the announcement and proper management of PAs constitutes a Constitutional obligation, fulfilling the requirements of many legal and by-laws that guarantee the protection of nature and biodiversity, in accordance with many international Conventions and Standards.
The attitude towards PAs does not seem to have been friendly during all these years of transition, just like for the entire unprotected territory of the country. With this article, I hope to stimulate the conscience of the decision-makers, and the entire Albanian society to help in a different attitude towards nature, biodiversity, and towards Protected Areas in particular.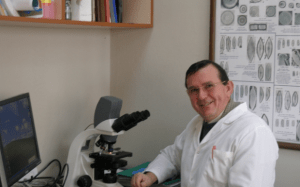 The man is obliged to develop himself together with nature
When PAs are mentioned, it is often heard that they are valued more by the interests of the moment than for what they are actually announced. In many PAs there has been no shortage of wood cutting; not even the once virgin forests of Lura, Dajti, Qafeshtama, Drenova, Valbona, Shebenik were spared for this; hard to say today that Lura, Drenova, and any other area, really have the values of a ZM! In many PAs, overgrazing and collection of medicinal plants has never stopped; in any other ZM, apart from these, construction materials are taken in an unscrupulous manner; Uncontrolled urbanization remains shocking even within the PAs themselves, especially the coastal ones. This dismissive attitude towards nature is reinforced today with the permission for the construction of HPPs in untouched river branches within the PAs, contrary not only to the legal acts in the country, but also to the international standards and obligations for protected areas. Here we should not forget the behavior of the visitors inside the ZMs, who do not seem to have much in mind why they are guarded, with checkpoints at the entrance, etc. Suffice it to mention here the pollution that many irresponsible visitors do during the weekend within the Dajti NP, but also in other protected areas, such as the springs of Bistrica, Drilon, etc., which are a symbol of natural and biological values.
The full article published by Shekulli.com can be found here.