It has been some time since a group of residents of Tropoja have raised their voice through the media and social networks, for an ecological massacre that is being prepared for the river of Valbona.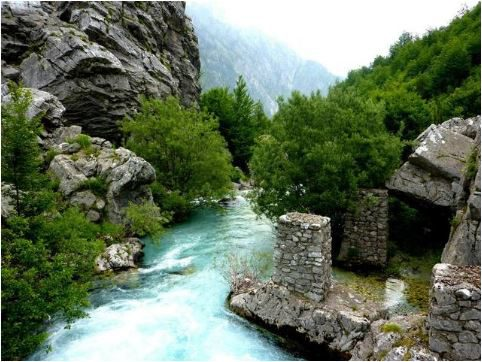 The reason that the residents of Valbona and Rragami of Shala are alarmed is because a project has started to be implemented for the construction of 10 hydropower plants, (11 together with an existing hydropower plant), along the course of the Valbona river, and this not in the entire course, but only in the 25 kilometers of the upper flow, the rapid flow of this river, until it descends into the field, writes JavaNews. To build 11 hydropower plants in the length of 25 kilometers, means capital punishment for the river known throughout the Albanian years!
We are all aware that the Valbona River is like a sacred Shrine of our blessed nature of the Albanian Alps. The river, together with its own valley where it flows, is one of the few places that have remained undamaged, being able to preserve biodiversity.
There have been constant threats from individuals, poachers, small timber traders, who have aimed to profit in times of turmoil. But luckily so far the damage has not been major. Today this is expected to change.
For more click on the full article from BalkanWeb.com
Moratorium also for HPPs
"No hydropower plant should be built in the National Park. For other, less protected areas, there should be a detailed analysis of the benefits they give us and then it should be carefully decided, finding a balance with what we lose if we build hydropower plants".
For more, click on the chronicle prepared by Top Channel
HPPs threaten the miracle of Valbona
From the waterfall to the confluence with Drin, the Valbona River runs 65 km and constitutes the heart of tourism development in this area. The first 20 km are the most attractive for tourists, but apparently it won't be like that for a long time, if even a single hydropower plant is built here.
For more, click on the chronicle prepared by Top Channel