Environmental issues have a cross-border and global impact and as such, no matter how well-designed the global policies and strategies are to the environmental legislation of each country, initiatives are needed that cover as many individuals and interest groups as possible. Environmental interventions require increased civic awareness and increased knowledge on how to advocate and lobby in the context of environmental protection.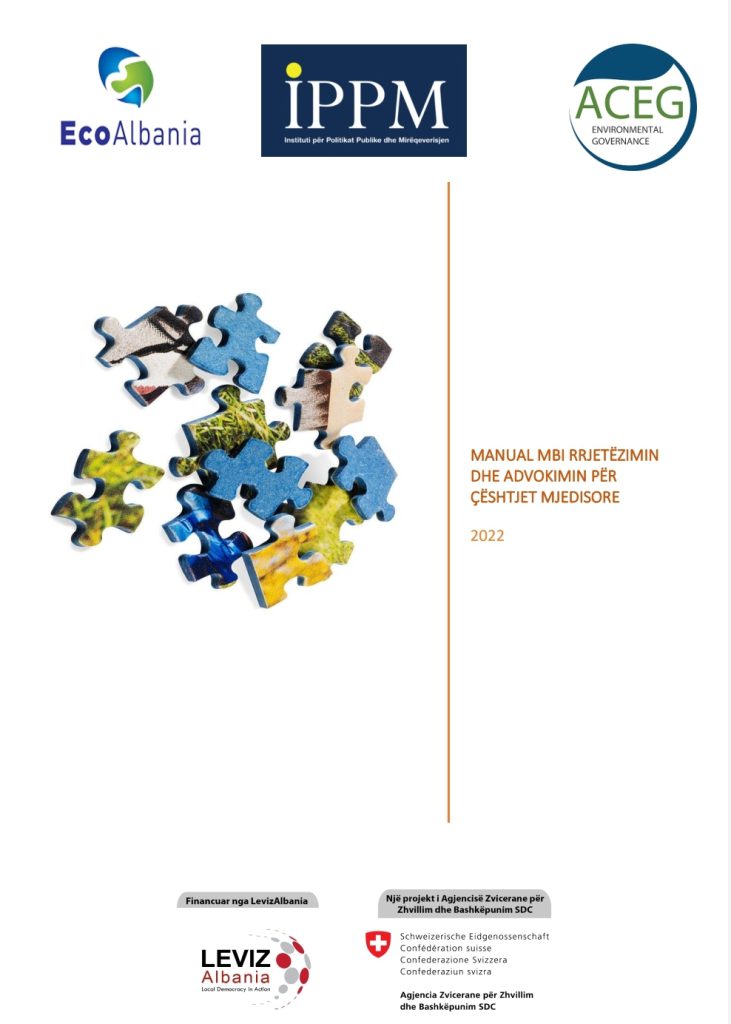 Unfortunately for the current generations and especially those to come, the human being has not treated the environment with the care it deserves. But any fact in truth created for the business, the group, the creative and potential initiatives that are able to see an opportunity and turn it into something like that. Other strategic policies not only encourage, but also finance such initiatives regarding all and the planet in others.
In general, civil society organizations seem to have a tendency to address in their initiatives phenomena that respond to donor programs and not necessarily their mission, given the financial instability they may encounter. On the other hand, such a common problem for a significant part, especially for small or still unconsolidated organizations, is also reflected in the fragmentation of civil society.
This manual is designed not only to help civil society organizations (CSOs) operating in the environmental fields to increase their institutional capacities and capabilities in the framework of advocacy on issues related to their areas of interest, but also to serve as a tool for networking between them.
The manual emphasizes the importance of networking for achieving the common missions of civil society organizations regardless of the geographical location where they operate, as well as creates a clearer panorama of opportunities for cooperation between them according to 4 thematic networks: the network for environmental legislation; network for environmental pollution; the Biodiversity and Fauna Network and the Environmental Advocacy Network.