On December 6, 2017, the game "Let's know more about energy" took place at "Rinia Park" in Tirana. Numerous citizens joined the awareness-raising game held by two organizations, EcoAlbania and EDEN Center. The game was designed in the form of the "Energy wheel" that contained different sections. Each section corresponded a question from our everyday life on electricity utilization and renewable resources. The interest shown by Tirana's citizens on topics such as "energy poverty" and energy efficiency was high.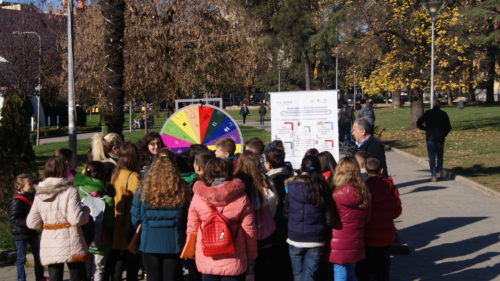 Citizens of different ages were involved in the game. The best practices to save electricity and make houses energy efficient were the headlines of conversations between activists from the organizations and citizens.
The awareness-raising game "Let's know more about energy" was held simultaneously in five cities in Albania from the organizations members of the "Environmental Vigilance Network". The six environmental vigilance organizations are initiators of a study for the assessment of the current situation on energy poverty among Albanian families. During the awareness-raising activity there were also presented some data from the study held in the cities of Tirana, Berat, Shkodra, Vlora and Elbasan. The public's attention was drawn by statistics showing that Albanian families use less electricity compared to their real need.
The high participation in each city is an indication of the interest that citizens have in the topics of electricity use, new policies on energy efficiency and updating with information that can be used even more widely than this activity. At the end of the game, the participants were given efficient LED A++ lamps to guide them in the right way to reduce the electricity bill in their homes.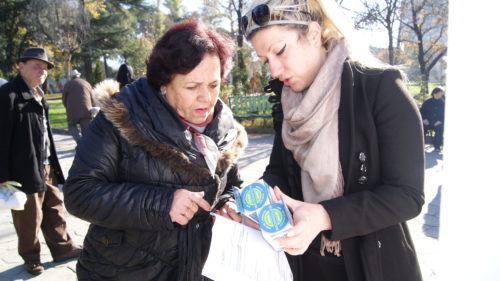 Citizens that joined the game, supported the initiative of the environmental vigilance organizations to pursue this issue which has a direct impact in the life of Albanian families, as well as to represent their interests in the decision-making instances.
In their future work, the NGO-s will undertake other actions to divulgate information on the best practices of the efficient energy utilization.
Background information:
"Together –  An eye for the environment" project is implemented by the following organizations:
The activity in Tirana was organized by EcoAlbania and EDEN Center in the frame of "Together – an eye for the environment" project and is financially supported from the Swedish Embassy through SENiOR-II program implemented by Regional Environmental Centre – REC Albania.