Milieukontakt Albania, EcoAlbania and LexFerenda organized on June 14, 2016 the presentation meeting of the project "HELP – CSO, Strengthening Horizontal Legislation and Promotion of Civil Society Organizations". In his speech, Mr. Rezart Kapedani, grant manager of the Achieve program, emphasized that one of the expected results of this project will be the organization of CSO forums and coming up with recommendations regarding the implementation of horizontal legislation, for which will be lobbied to be included in chapter 27 of the EU Report on Albania.
Public information and participation in Albania turns out to be a problematic process and as a result the response of Civil Society organizations and individuals has been weak. This is especially noticeable in the development of HEC projects, where due to the lack of environmental legal knowledge, the process of public participation has often created conflicts in the affected communities. National and international environmental organizations have recently been organized by carrying out joint activities to support the communities affected by the construction of HPPs and have lobbied to increase the attention of decision-makers towards the respect of environmental standards during this process.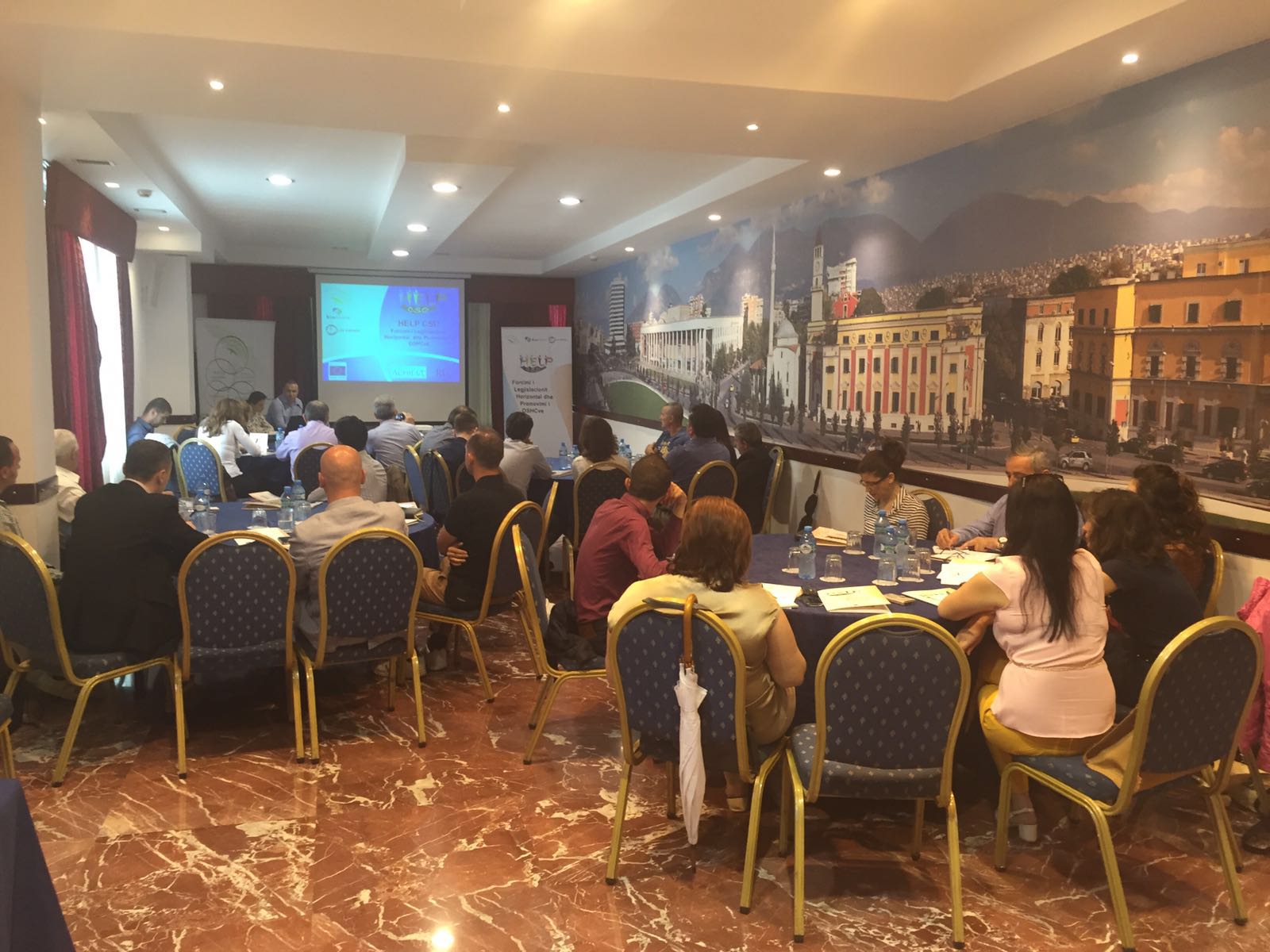 However, the lack of knowledge on horizontal legislation and its implementation in environmental projects has led to the need to carry out some training and support activities for local and community organizations regarding public participation in water use projects, monitoring the implementation of horizontal legislation as well as free legal support for specific cases. Legal experts, part of the HELP-CSO working team, will provide legal assistance by helping to enable environmental organizations to approach judicial bodies or recommend legal and policy improvements.
In order to continue and consolidate the work started by the "To protect the rivers" group, of which the organizers themselves are a part, through this meeting they aimed to create a focus group of civil society organizations that will work together for the evaluation of the alignment of horizontal environmental legislation according to the EU Directives. An important component of this meeting was the creation of a communication platform and strategy in the service of the joint work of this Focus Group throughout the project and beyond.
About 10 local and national organizations joined the group to provide support and contribution to the continuity of joint work and became part of the group discussions on the three main themes: the drafting of the Memorandum of Cooperation; visibility and thematic website and promotion of local initiatives.
This project is financially supported by the European Union through the ACHIEVE program implemented by the Regional Environmental Center – REC Albania.
For more contact: [email protected]
Or visit:
https://www.facebook.com/Lex-Ferenda-492785940925887/?fref=ts
By Besjana Guri/ EcoAlbania