Tirana, September 28th, 2017. During a meeting organized by EcoAlbania in Tirana, Mr. Gjergji Simaku, Head of Renewables and Energy Efficiency Policy at the Ministry of Energy and Industry, Mr. Erjon Tase, Executive Director of the Academy of Political Studies, EcoAlbania and EDEN Centre staff members introduced the problematic and ongoing work regarding efficient use of energy.
"Until 2013, the words "renewable energy" was never mentioned in the Albanian law as well as in the National strategy. Albania has done steps forward on this issue, visible in the approbation of the National Strategy 2016 – 2030 were has been emphasized the diversification of energy sources." – said Mr. Simaku during his speech. He added that during last year, the first generation of energy audit have been part of different trainings and is expected to be provided with a license soon. Also, until 2019 all buildings have to be provided with the PEN certification (certificate on energy performance).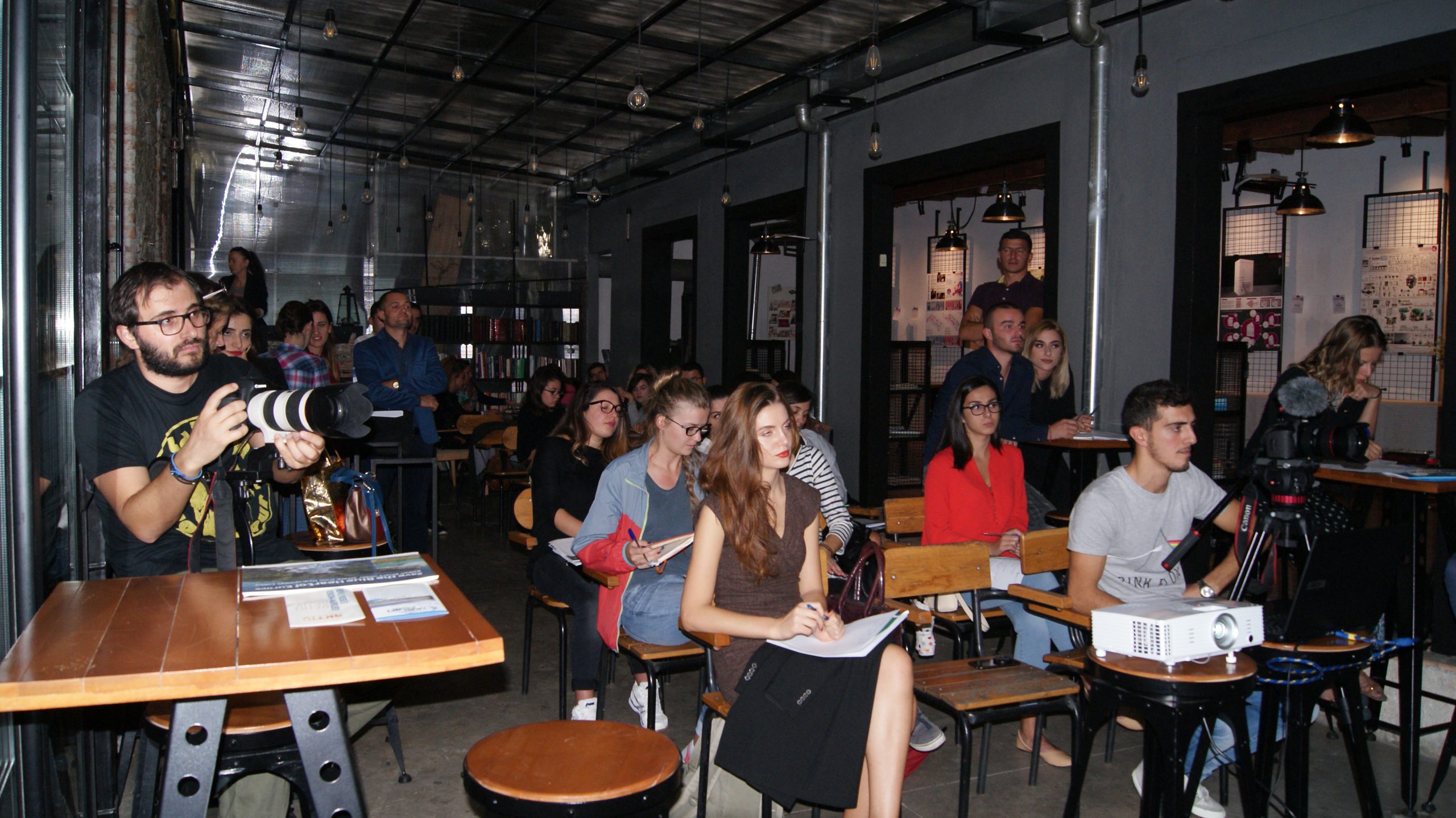 During his speech Mr. Simaku confirmed Albania's need on electricity production not from water resources alone, but from solar and wind power as well. This was a topic that raised lot of interest between the youngsters making them react with questions and discussions.
While Mr. Tase explained to the youngsters the possibilities of economic growth regarding law implementation and measures on energy efficiency. "The diversification of energy resources is on one hand basis for economic growth, keeping under control prices and lowering the costs for the consumer, and on the other hand lowering the negative impact on the environment in terms of gases release and the deterioration that energy production from building hydro-powers brings along." – he said.
During the discussions with the experts, the youngsters of Tirana expressed their interest regarding the possibilities energy usage diversification in their houses. They were ready to undertake concrete steps such as installing solar panels. An interesting question raised by one of them was: "Is there any incentivisation possibility from the Albanian government or for the private sector for Tirana's citizens?" The experts were positive on the requests for incentives as well as grant possibilities that support these initiatives.
Furthermore the youngsters expressed their interest regarding the research work that the Albanian government is doing on the possibilities on placing installments for production of solar and wind power. "Taking into consideration the heavy negative impacts that hydro-power constructions have on the environment, is the Ministry of Energy and Industry doing any research work on the possibilities for the alternation of energy production?" – asked a participant.
During his answer Mr. Simaku confirmed ministry expert's efforts with the support of European Union experts on the research for new possibilities to place installments for the production of photovoltaic and wind energy.
After the conclusion of this meeting a warm friendly atmosphere was created where the youngsters had the chance to build new collaboration bridges as future professionals of this field.
This activity was organized by EcoAlbania in the frame of "Together – an eye for the environment" project and is financially supported from the Swedish Embassy on within the SENiOR-II program implemented by Regional Environmental Centre – REC Albania
Article by Ita Angoni / EcoAlbania