Chronicle, Top Channel
The prestigious newspaper "The Guardian" warns that the construction of thousands of hydropower plants is endangering the rivers of the Balkans and the ecosystems around them.
Through an investigative article, the newspaper publishes a series of documents from specialized institutions, which sound the alarm that over 2,000 dams under construction could have devastating impacts on the region's environment.
According to "The Guardian", in recent years the financial institutions of the West have financed millions of dollars for the construction of dams in the Balkans, as an aid to get the region out of the energy crisis.
But the impacts on the environment seem to be leading to the revision of this policy. In the article, the British newspaper devotes a wide space to Albania, where hundreds of hydropower plants have been built or are in the process of being built, even in protected areas or parks.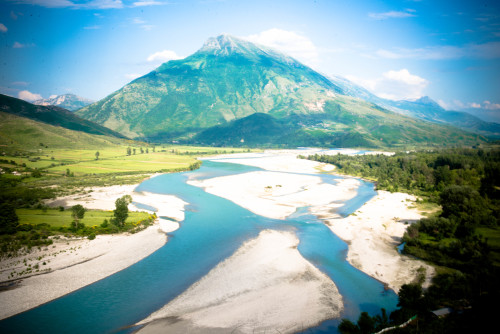 "Foreign companies are trying to build 8 dams on the Vjosa river. The Albanian government is privately trying to resist these attempts", she writes, quoting Prime Minister Edi Rama as saying that, in the first 6 months of office, not a day passed in his office without receiving a phone call from an Albanian, European company. or Americans who wanted to build hydropower plants in Albania.
While the Minister of Energy, Damian Gjiknuri, declares that it seems as if everyone wants to build a dam in Albania. "International financial institutions have generally not been as careful as they would have been if these projects were built in their backyards", the newspaper quotes Prime Minister Rama, who calls this "the course of poor countries".
According to "The Guardian", the head of government in Albania has asked some of these institutions, such as the EBRD, to finance small agricultural enterprises instead of hydropower plants, but they are reluctant.
"In Kalivaç, a dam reached an advanced stage before controversy stopped its progress, leaving behind a large concrete slab on the banks of the river," the newspaper writes, quoting specialists in the area as saying that the HEC project of Kalivaç has deforested 56 hectares and that its construction could turn into a threat for the entire region.