The environmental organizations that operate in Korça region were introduced to the online platform of the ENGONA project (Environmental NGO Network in Albania/Networking of Environmental Organizations in Albania).
Thus, for common causes such as the preservation of the areas around Ohrid Lake, local civil society organizations are given opportunities for cooperation, consultation, coordination and interaction with other organizations.
The platform set up by ENGONA is already functional and will be active for organizations even after the project is completed.
It aims to mitigate the fragmentation that exists between organizations through their thematic networking for: environmental advocacy, legislation, pollution and biodiversity.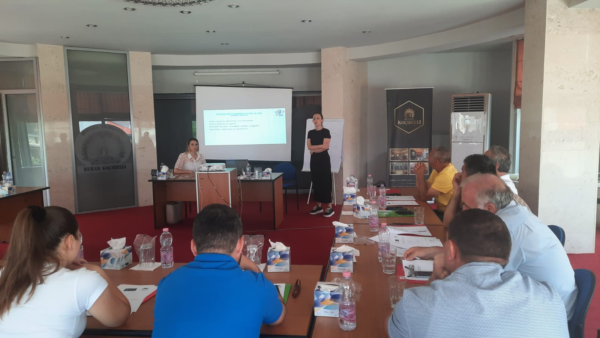 Everything was made known to the local organizations during a workshop with representatives of the four established networks as well as with Prof. Dr. Arben Malaj and MSc. Fjona Kurteshi.
The organizations evaluated the initiative by expressing themselves positively. They emphasized that it was the first time that they could cooperate with other organizations in Albania because until now they had mostly cooperated with organizations that operate outside the borders.
The workshop with civil society organizations was held on June 17, 2022 in Korça by the Institute for Public Policy and Good Governance (IPPM) in cooperation with EcoAlbania organization and the ACEG Center (Albanian Center for Environmental Governance).
The ENGONA project is supported by LevizAlbania and the Swiss Agency for Development and Cooperation (SDC).