Following the lobbying and advocacy activity for the improvement of the legislation for HPP concessions in Albania, EcoAlbania has continued with the development of local forums.
On June 23, 2018, the second meeting was held in Tepelën, with the participation of local environmental organizations, environmental experts, representatives of Tepelën and Memaliaj Municipalities, DRM Gjirokastër, Gjirokastër District Prefecture, journalists, etc. Environmental and legal policy experts presented the draft analysis of plans, strategies and national legislation of the energy, tourism, environment and water sectors, in the spirit of their alignment with EU legislation.
"No public authority should announce a concessionary competition without making sure that the object of the competition is in accordance with national plans and strategies", – said the legal expert E. Tivari, adding that the law should provide guarantees in this regard. Furthermore, she emphasized the importance of specifying the elements that the concession fee should contain, describing as very important the existence of a special component as payment for the use of natural resources by the concession company.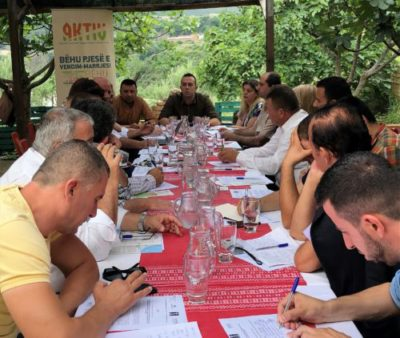 Meanwhile, one of the concerns raised by those present was the future of these hydropower projects after the end of the concession period. According to them, there should be a specific legal provision that obliges the state authorities to consult with the local community, regarding the decision-making for the future of a hydropower project after the end of the term provided for in the concession contract.
The Tepelena Forum will be followed by 3 other round tables that will take place in Shkodër, Prrenjas and the national one in Tirana. The recommendations that will come out from experts, CSOs and institutions will be examined and will be included in the final draft of recommendations for changes in the legislation of concessions for HPPs.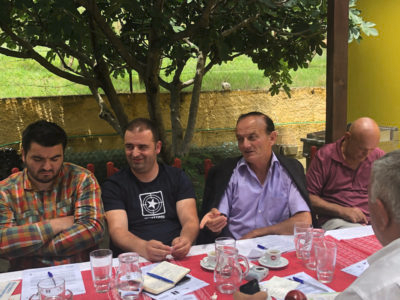 This meeting is organized within the project "ACTIVE II – Community Engagement – Indicator of Integration in Decision-Making" that is being implemented by EcoAlbania in partnership with the local organizations Alliance of the Albanian Alps and Argonaut. It is financed by LëvizAlbania – for a strong local democracy by the Swiss Agency for Development and Cooperation – SDC.