++ Multilateral development banks have supported no fewer than 82 hydropower projects across south-eastern Europe, including in protected areas, according to a study by the CEE Bankwatch Network published today. ++
Radolfzell, Vienna, Prague, Tirana – The study [1] shows that the number of hydropower projects in the region that enjoy financial support from multilateral development banks [2] and commercial banks is even higher than previously known.
Since 2005, the European Bank for Reconstruction and Development (EBRD), the European Investment Bank (EIB) and the World Bank Group have provided loans and guarantees totaling 727 million euros to no less than 82 hydropower plants. This includes 37 projects in protected areas such as national parks and Natura 2000 areas, or internationally recognized areas of high biodiversity value, such as Important Bird Areas.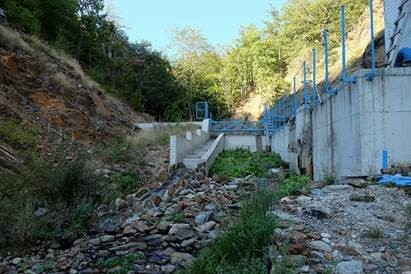 EBRD is the largest financier of hydropower plants known in the Balkans. The bank has supported a total of 61 plants with 126 million euros, 29 of them within protected areas, or endangered areas of biodiversity recognized internationally.
Although the bank has been more cautious in recent years, it is still considering financing new plants. EBRD is the leading international bank that administers an environmental and social study for the Skavica cascade. This means that the EBRD can finance the hydro plant if the studies show that the project can be done according to its standards. In this case, the loan will be at least 202 million euros.
The study also reveals the largest investment by a commercial bank in the Western Balkans, a €178 million loan from Turkish bank IsBank to Ayen Enerji for the Fan River Cascade. This project was accompanied by a series of violent conflicts with local communities. Given that the same project company is involved in the Poçem and Kalivac projects in the Vjosa valley, this raises concerns that Turkish financiers will also be involved in these projects, and, due to the lack of transparency and environmental and social standards, will to ignore the destruction of Vjosa's vital ecosystems.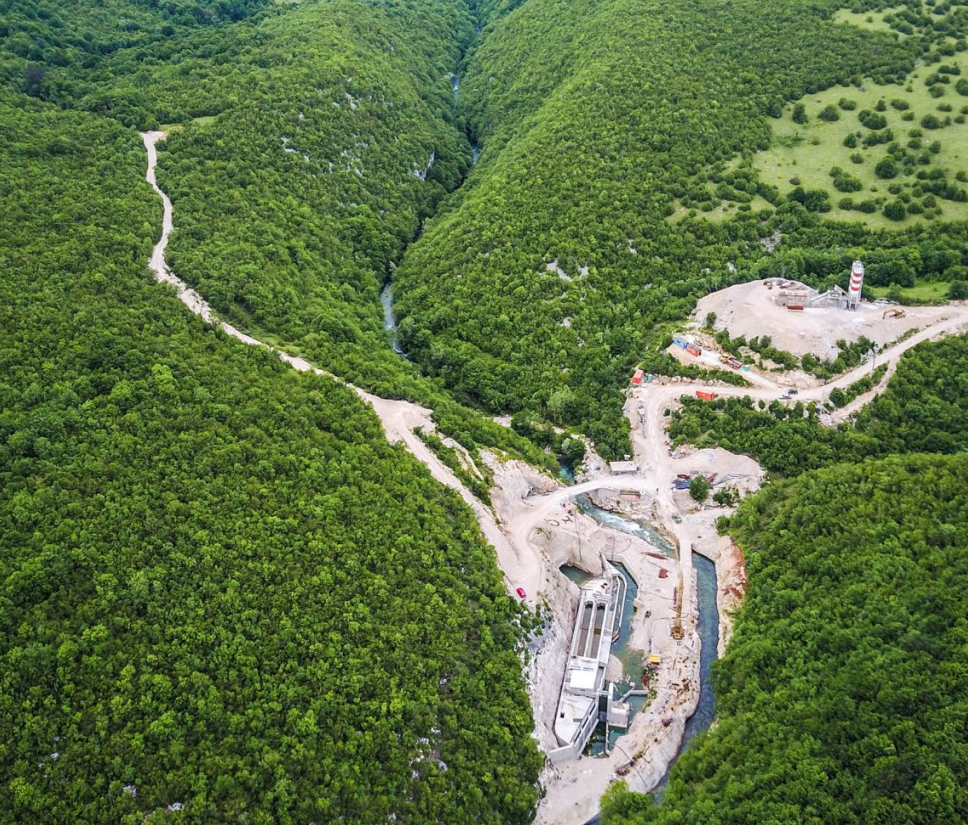 "Albania's 100 percent dependence on hydropower is making its energy sector vulnerable to increasingly frequent droughts, so it makes no sense to build more dams. Albania urgently needs diversification, to include more wind and solar energy in its energy", says Olsi Nika, the Albanian coordinator of the Save the Blue Heart of Europe campaign.
"The financiers must take their share of responsibility and ensure compliance with national and international standards. Careless investment decisions could destroy hundreds of pristine Balkan rivers irreversibly," adds Igor Vejnović, Hydropower Policy Officer at Bankwatch and co-author of the study.
"The good news is that more than a thousand planned hydropower plants still do not have funding, so there are still many opportunities to save the unique rivers of the Balkans," says Gabriel Schwaderer, Executive Director of the EuroNatur Foundation.
"EBRD and EIB will update their environmental and social policies this year. This is a crucial opportunity to strengthen their rules and exclude the financing of hydropower plants in sensitive areas", says Pippa Gallop, Bankwatch Research Coordinator and co-author of the study.
For more information contact:
Olsi Nika
Coordinator for Albania of the Campaign "Saving the Blue Heart of Europe"
EcoAlbania
+55 69 29 44 575
Igor Vejnović
Hydropower Policy Officer
CEE Bankwatch Network
420 274 822 150
Pippa Gallop
Coordinator of studies
CEE Bankwatch Network
+385 99 755 9787
Notes:
[1] The study covers Albania, Bosnia-Herzegovina, Bulgaria, Croatia, Kosovo, Macedonia, Montenegro, Serbia and Slovenia. It examines hydropower plants that have been built since 2005 or are currently being planned. This is an update of Bankwatch's December 2015 report on this issue, with expanded information on Serbia, Bosnia and Herzegovina, Bulgaria and the role of commercial banks.
A total of 2112 hydro plants were identified as being planned or operational since 2005. Most of the hydro plants are only in the planning stage and for 1119 projects we believe no funding has yet been found. Signed funding has been identified for 239 projects and planned funding for 20 more. Funding tracking was not achieved for 734 projects due to the lack of transparency in this area.
'Plants' refers to each hydropower facility as such, so a loan or guarantee may cover several plants but still be classified as a single 'project' by the financier.
[2] EBRD, European Investment Bank and the World Bank Group (in this case the International Finance Corporation and the Multilateral Investment Guarantee Agency).
[3] Financing Hydropower in Protected Areas in Southeast Europe (December 2015): https://bankwatch.org/wp-content/uploads/2015/12/SEE-hydropower-financing.pdf
Save the Blue Heart of Europe campaign:
About 2,800 new dams are currently planned between Slovenia and Albania. To combat this flood of destruction, EuroNatur and RiverWatch have launched the "Save the Blue Heart of Europe" campaign in cooperation with local partners in the respective Balkan countries. Find out more here: http://www.balkanrivers.net