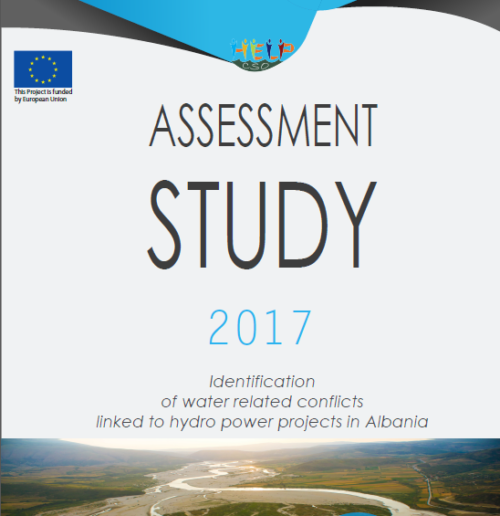 This assessment has been prepared under the EU funded project "Horizontal Enforcement Legislation Promotion of Civil Society Organizations (HELP-CSO), through ACHIEVE Programme, managed by Regional Environmental Centre and implemented by Milieukontakt Albania, Eco Albania and LexFerenda.
The overall objective of the Project is to help environmental civil society organizations for a better implementation and monitoring of horizontal legislation in the country. The main objective of this report is to assess the water-related conflict cases linked with hydropower development in the country. The assessment is based on data gathered using the Environmental Justice Organization, Liabilities and Trade (EJOLT) framework assessment model.
The findings presented here are intended to provide supporting information for the detailed planning of the HELP-CSO project activities such as the interactive conflict map as well as to support the local environmental organizations, local communities, engaged citizens, scientists, farmers and energy companies to improve the management of conflict cases regarding hydro-power projects in the country.

The assessment study mapped 18 certain cases of hydro-power conflicts repor ted in Albania during the period 2012-2016.
For the full material please click