Tirana, June 23d 2020. Friends of Kutë – nature lovers, solar energy enthusiasts and supporters of the 'Solar in Kute' campaign, met to get a closer look at the progress of the online campaign of this project, but also to share new ideas on how to strengthen such initiatives in the country.
The 'Solar in Kutë', campaign  an initiative of partner organizations EcoAlbania, EuroNatur and Riverwatch, was officially launched on May 26th and during these weeks has brought to the attention of the general public the history of the Kutë community in protecting the Vjosa River and its capacity to produce solar energy on the roofs of buildings without the need to destroy the Vjosa river.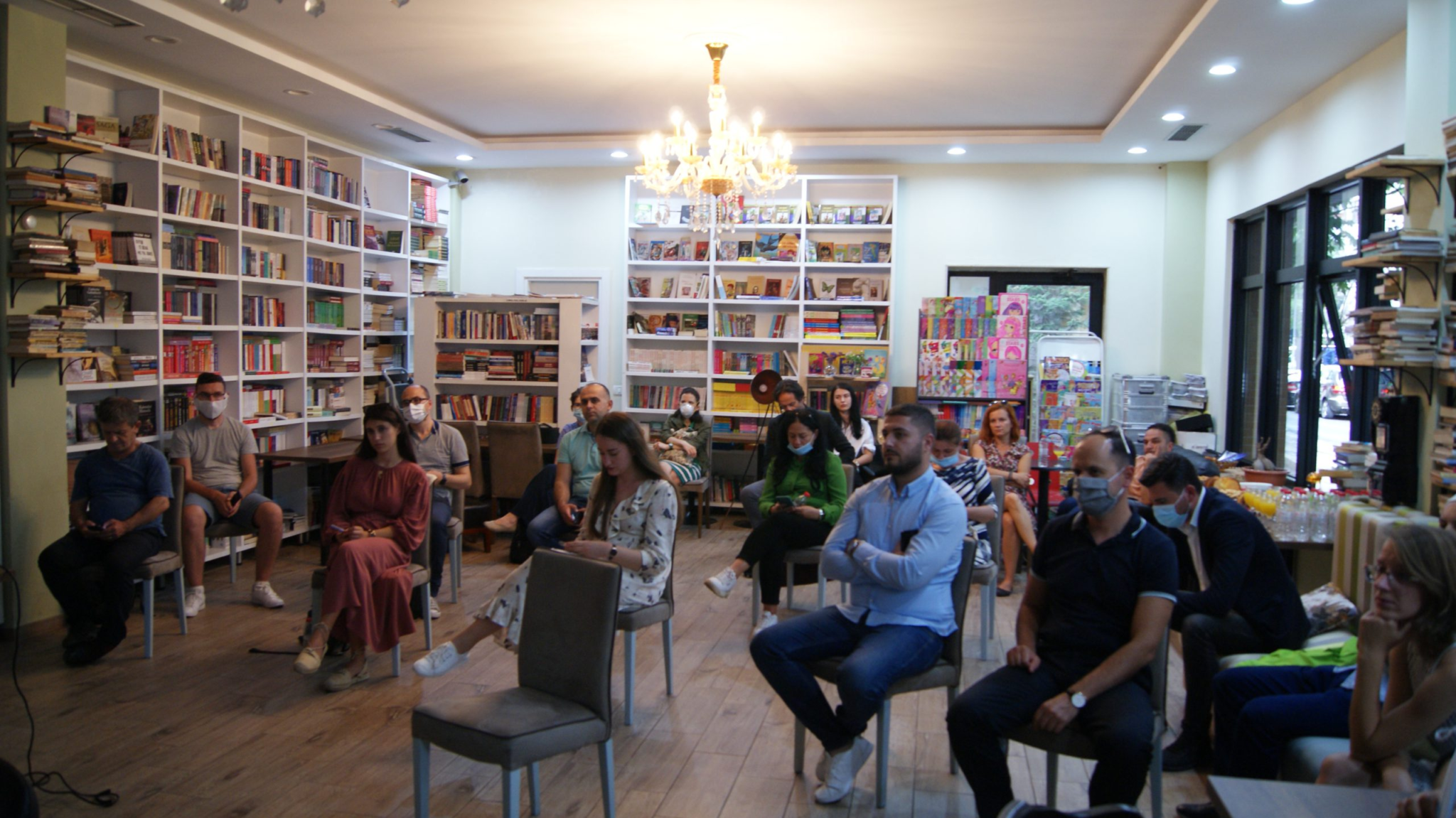 Olsi Nika, Exutive Director of EcoAlbania and Besjana Guri, Communication Officer shared with attendees their journey since the creation of ​​this pilot project, their close cooperation with the Kutë community, and challenges in raising awareness about avoiding the alternative of hydropower plants energy production and conservation of the Vjosa River as the last natural river in Europe.
The social and cultural values ​​of the Vjosa River are irreplaceable for the Kutë community, as people live not only near the river, but with the river. Vjosa has a special and essential place in the daily life of this community. Irisa Murataj, a resident of Kutë, shared her experience living with the Vjosa River, as well as what the community of Kutë would suffer if the Poçem hydropower plant were to be built.
As one of the most affected areas by the planned Poçem hydropower plant in the Vjosa valley, the campaign will continue to give voice to Kutë community and support them in the battle to save their homes and lands.
And more information here: