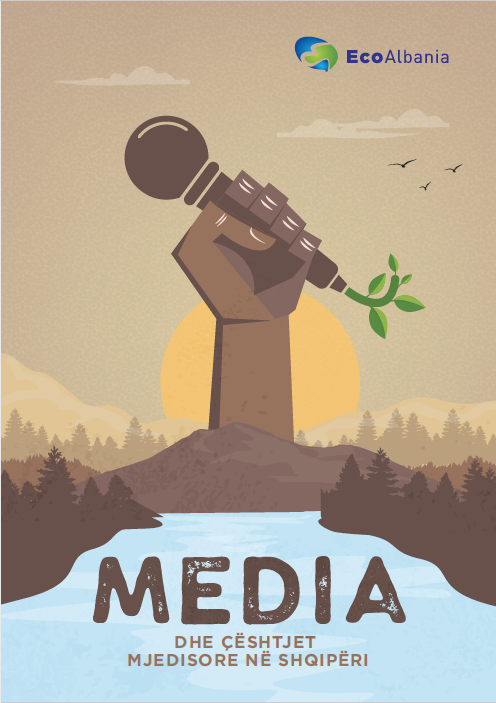 This report presents an analysis of media coverage of environmental issues in Albania. It displays the frequency and the way in which the five most important environmental events of the last five years have been reported, behind which were mainly concessionary contracts for the use of natural resources based on Public Private Partnership (PPP) practices.
The analysis has taken into consideration several perspectives, activism, ecological sustainability, all supported by scientific groups but also by local communities, where they consider the process of decision-making as detrimental to their own interests.
The topics analyzed are:
Construction of hydropower plants within Valbona National Park.
Conflict between residents and concessionaire for forest use on the White Mountain in Fushë-Bulqizë.
Concessions for the erection of incinerators in Tirana, Elbasan and Fier.
Construction of a large tourist resort in Divjaka-Karavasta National Park by Mabetex Group, an international construction corporation.
Joint national and international scientific and other stakeholder efforts to halt the establishment of hydropower plants on the Vjosa River, as the only free flowing river in Europe.
Some of the results of the study are,
The number of environmental reports increased by 35% in 2018
The environmental news were positioned in the last group of news editions
In any of the national television channels is not one journalist dedicated to the reporting of environmental issues
There is not one programme dedicated to the environment
National and regional media functions under a dominant structuralism
Environmental reports also "suffer" from the lack of authorship
"Environmental experts" through access to the media do not serve the public interest, but promote their personal interests
For more you can find analysis