Commission: The Albanian Government to implement the recommendations issued in 2018
+ The issue of the Pocem and Kalivac hydropower plants from the Bern Convention +
Strasbourg, Tirana, 8 December 2019. The Standing Committee of the Berne Convention has decided to keep open the case against the Albanian government over the Poçem and Kalivac hydropower plants planned to be built on the Vjosa River. At the same time, the commission urged the government to prepare the Integrated Basin Management Plan as well as the Strategic Environmental Assessment, including the social aspect, before any new development related to these hydropower projects is undertaken.
The decision was taken at the 39th meeting, held in Strasbourg on December 3-6, 2019, which also called for the implementation of Convention requirements under the 2018 Recommendations, when deciding to open the case against the government. The discussion on the issue of the Poçem and Kalivac hydropower plants took place in the absence of representatives of the Albanian government, who were urged to report urgently on the progress made in fulfilling the recommendations left last year.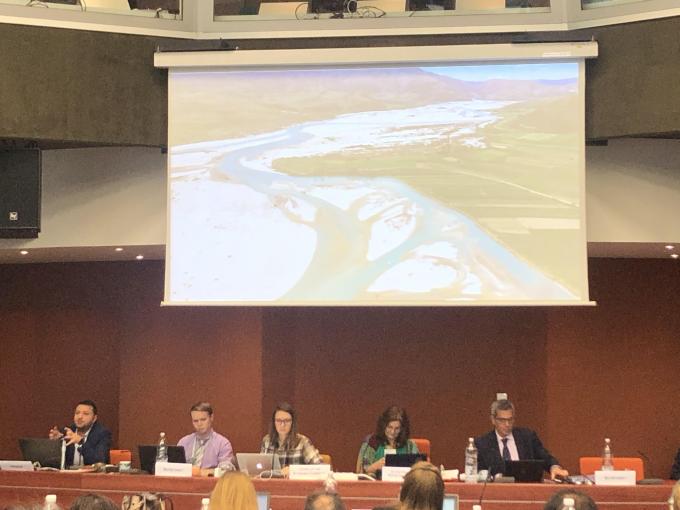 The Vjosa River is a unique ecosystem of international importance, but it risks being alienated by plans to build more than 40 hydropower plants. "In the capacity of the complainant, we ask the Berne Convention to increase pressure on the Albanian government to implement the 2018 recommendations, according to which the government should have suspended the Poçem and Kalivac projects," said Olsi Nika, EcoAlbania Executive Director and Coordinator of the "Save the Blue Heart of Europe" campaign.
Meanwhile, another development that will be followed with concern by the Berne Standing Committee is the plan to reduce the territory of the Vjosa-Narta Protected Landscape, which is also an Emerald area – part of the ecological network of areas of special conservation interest. "The Vjosa-Narta protected area is one of the most important areas of the Vjosa valley with a rich biodiversity and high natural integrity," Nika added.
The Vjosa River is considered to be the last wild river in Europe as it flows uninterrupted along its entire length and forms a unique ecosystem of international importance.