++ Environmental Organizations react on the Kalivaç hydropower project in Vjosa River ++
Tirana, April 8, 2019– The concessionary company of Kalivaç HPP AYEN – ALBsh.a and the consulting company for the drafting of EIA, Abkons, have held 2 meetings with environmental NGOs in Tirana. The purpose of these meetings was to present the Kalivaç hydropower project and the steps the company will undertake to implement this project. In these meetings, the Abkons company sought to conduct and consult on the project's environmental impacts.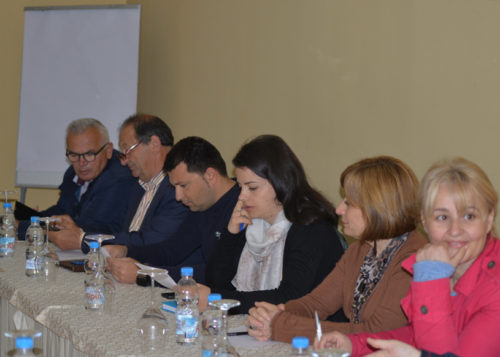 Participants in these meetings, EcoAlbania, REC, INCA, Ekolëvizja, EuroNatur, EDEN, ACEG, Milieukontakt Albania, Iliria and ResPublica, stated that since the conclusion of the concession contract (08.06.2018). there have been no official information about this project. Even at this meeting dedicated to NGOs, no prior document or study conducted by the company on which they could give their opinions or comments was made available to the participants.
The organizations stated that this could not be considered consultation with the stakeholders and that they participated in this meeting, only to express the interest to follow the EIA study implementation process, which is such an important issue for evaluation of the Kalivaç hydropower project in the Vjosa River.
The consulting company stated that the study of Environmental and Social Impact Assessment has not started and is planned to be implemented for a 4-5 month period. This raises a very serious concern regarding the EIA quality, as the most important document accompanying such a project. From the experience of national and international experts, engaged for more than 3 years with studies in the Vjosa River, it has been shown that more time is needed to get serious data, considering the fact that there is very little scientific data on biodiversity or transport of sediments in Vjosa.
On the other hand, the Ministry of Infrastructure and Energy did not include any of the interest groups in the project consultation before signing the contract for the construction of the power plant, letting aside the inhabitants, NGOs, local government units, etc.
Vjosa is the last wild river in Europe still flowing free. This unique river network is no longer in Europe and as such poses a high potential for the sustainable development of the entire valley through ecotourism and empowerment of the local economy.