Kotë, 24 May 2023. A group of 22 children, took part to the activity organized in the frame of the European Day of Parks, in Shushica river in Kotë. The activity was a combination of entertainment, education and awareness about the biodiversity of the Vjosa River.
The activity started with a presentation by the Eco Albania team related to the importance of the river in our life, as well as meeting the needs of today without reducing the river's ability to meet the needs of future generations. Children showed interest in the European Day of Parks and learned about protected areas categories according to the national law and IUCN standards.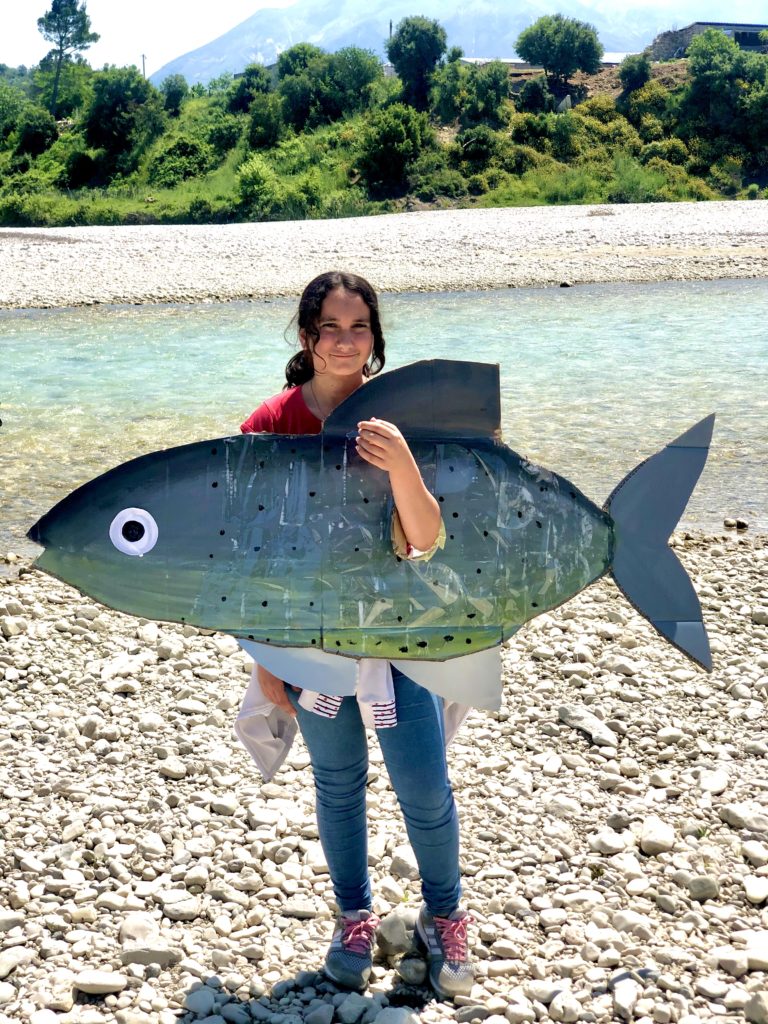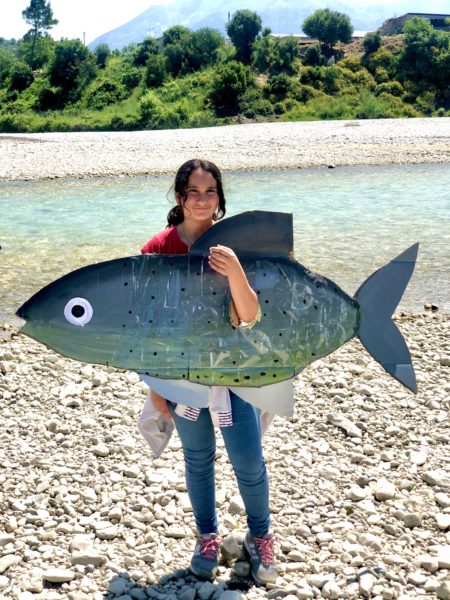 In the second part of the activity, they created costumes of Vjosa's species.The children were divided into 6 groups: Eel, European Pond Turtle, Egyptian Vulture, Albanian Frog, Trout and Dragonfly. Each group had to create a costume from the materials and kits provided, based on a manual. At the conclusion each group presented the river species and read a short description of its life cycle and why it is endangered. Children spent time outdoors and were encouraged to appreciate and take care of endangered species by preserving their habitat.
They enjoyed costume making as a recreational activity and wanted to share this experience with their schoolmates. The event ended with a photo of all the participants as a beautiful memory of that day.