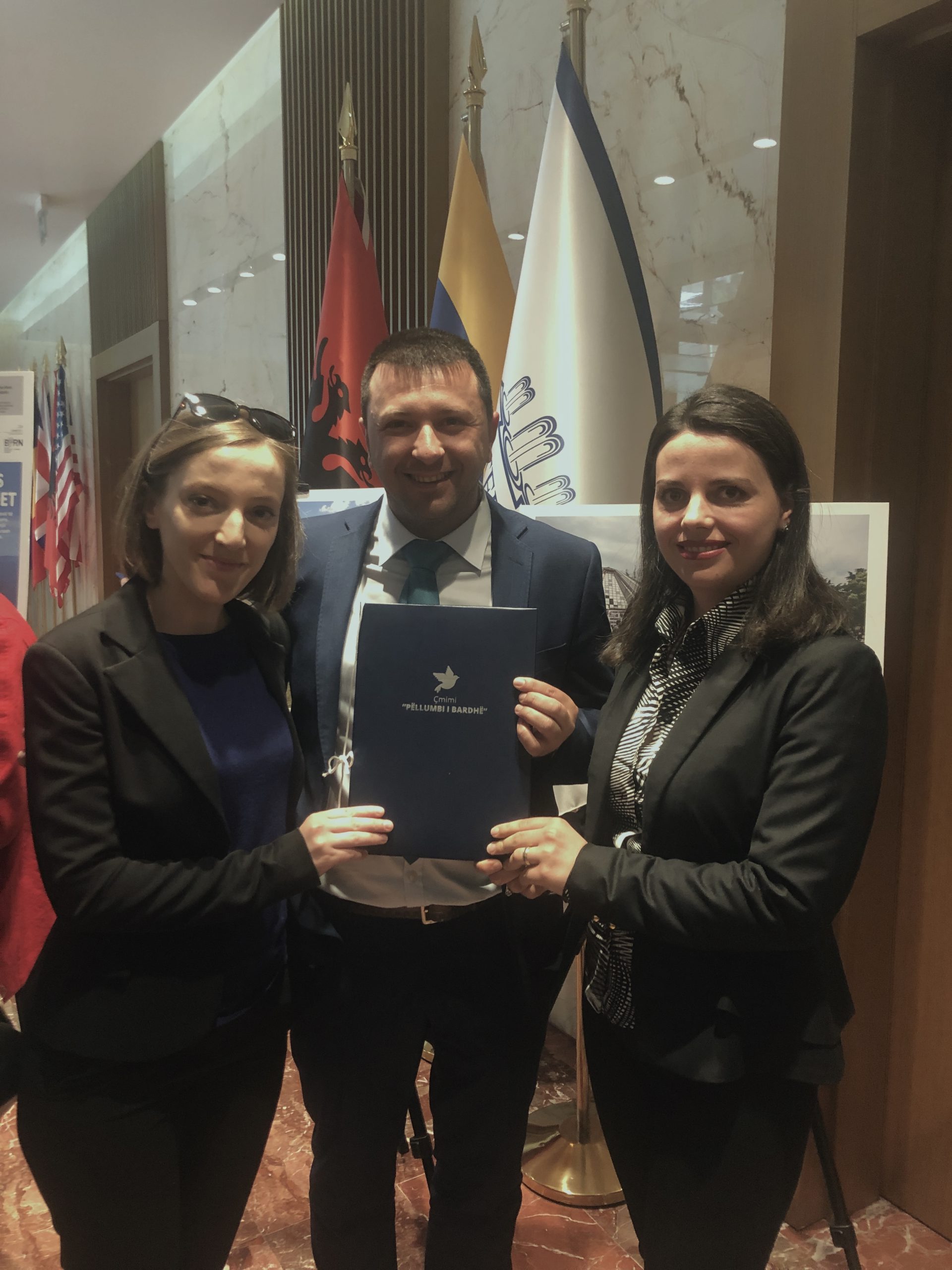 At the ceremony organized by Partners Albania for Change and development and PDCS on April 2, 2019 in Tirana, EcoAlbania was among the three organizations awarded the "White Dove" Prize, for civic bravery shown for the nature protection in Albania.
The battle of EcoAlbania, together with many partners and associates for the protection of the River Vjosa is honored with this symbolic prize with motivation "For the persistency and given contribution in protecting national water resources and the Vjosa River Initiative, raising the issue at the international level".
The Vjosa is the last wild river in Europe which flows uninterrupted throughout its length and constitutes a unique ecosystem. The rich biodiversity and wonderful landscape of Vjosa carries a high potential for sustainable development through ecotourism. However, it is threatened by plans for the construction of about 40 hydropower plants. The local government units of the Vjosa valley and the local communities support the vision for the different development of the area through the return of the Vjosa valley to the National Park. This evaluation comes as a motivation to continue the initiative for the protection of Vjosa in close cooperation with the communities.
The uncontrolled development of hydropower projects in Albania has put pressure on the country's river network and the affected communities. About 540 hydropower plants are planned and built throughout the territory of Albania, where almost every stream will be affected, causing irreversible environmental damage. These projects harm the tourist potential and cause numerous social problems, such as conflicts between water users, displacement of residents, loss of property, etc.
This award is dedicated to all the communities and organizations in Albania that face the challenge every day to protect water resources and natural ecosystems and continue to resist despite the obstacles they encounter.