20-05-2017, Bënçë, Tepelena. The "Protecting rivers" group conducted a meeting with the Bënçë village inhabitants to discuss the hydro-powers matter that are under construction in this area. Habitant's concern was evident, as the dam would leave the village with no water. Bënça is a small village which main activities are farming, agriculture and collection of medicinal plants – the only water resource that this village has is the river.
Along the Bënçë's valley are planned 8 hydro-powers, 2 of which have already started digging, putting at risk monuments of nature under law protection, such as: Nivica's canyons, Progonati's waterfall, Bënçë's Erosive Terraces, the Rim of the Luzat Fir-Tree as well as the integrity of Vjosa's catchment basin, which is considered to be one of the most unique rivers in the entire continent.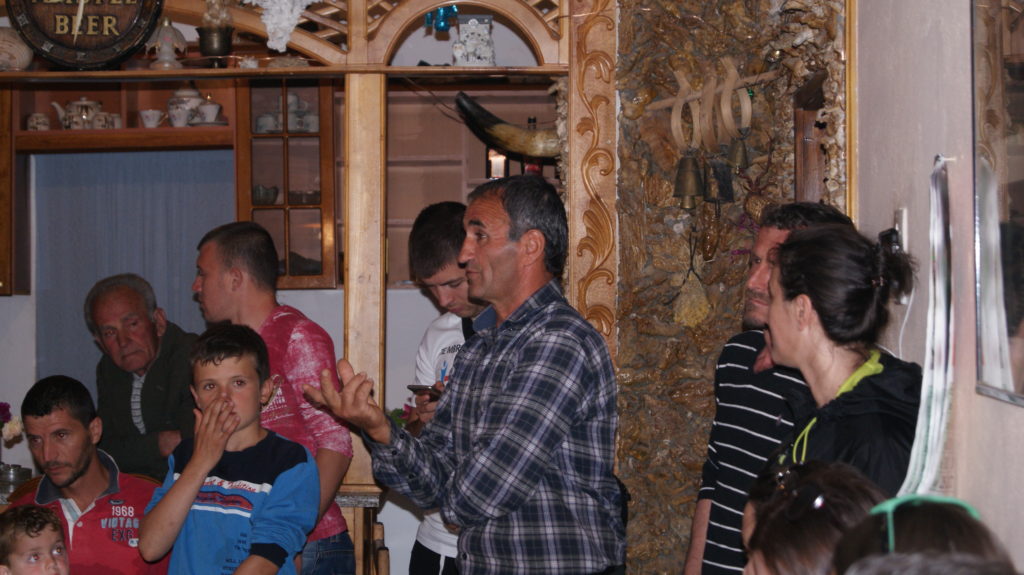 The habitants are absolutely against the construction of these hydro-powers and they have the support of Tepelena's Municipality major, Mr. Tërmet Peçi which expressed its personal and institutional commitment in following this case together with the residents and organizations to the court if necessary.
Meanwhile the director of the National Agency of Coastline, Mr. Auron Tare, encouraged the local people to protect this natural heritage and said that the institution he represents has undertaken steps toward the development of non-massive tourism in the area. This year the International Biodiversity Day coincides with the sustainable development through tourism, one more reason to become aware on this matter.
This activity was organized in the frame of the project HELP-CSO, which is implemented by LexFerenda, EcoAlbania and Milieukontakt Albania and is financed from REC Albania under the ACHIEVE program which is funded by the European Delegation in Albania.
By Liljana Qorri/EcoAlbania