On February 24, the Administrative Court of the First Instance of Tirana decided to cancel the permit for the construction of the two HPPs and one water factory in the village of Thirrë Sang and Heb. The court's decision marks another victory for environmental issues by protecting the environment threatened by illegal economic activities.
Since 2018 and until now, the efforts of Centre for Legal Empowerment (CLE), as the representative of the case, and the 166 plaintiffs living in the area, have been continuous with protests, court developments and public advocacy. Themain goal of the initiatives has been to protect this area and conserve the rich biodiversity, as well as the main watersource of the area with which the lives of the residents are closely connected.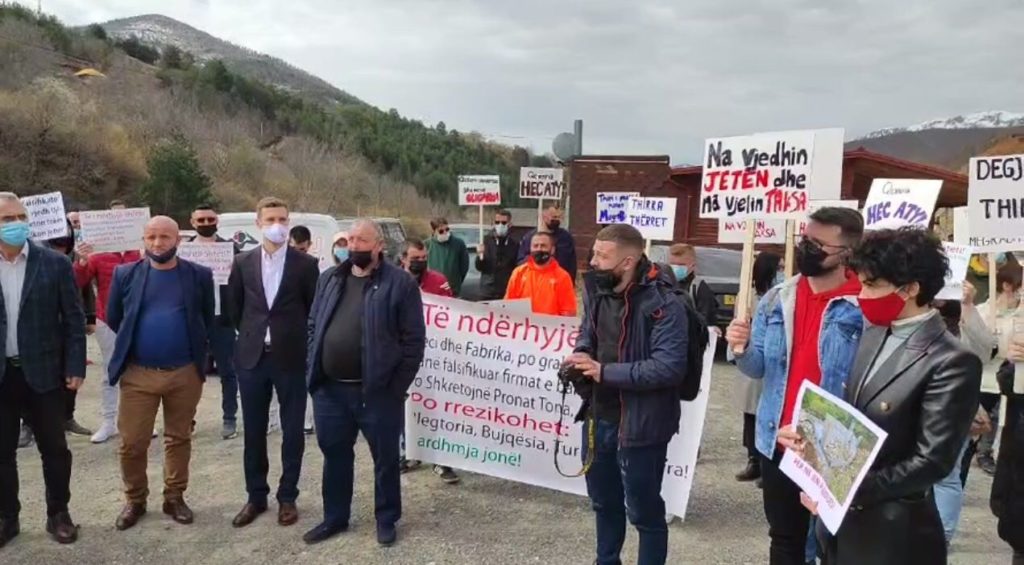 CLE has been representing the case in court for two years now, continuously filing evidence, arguing, and supporting in law the reasons for opposing constructions and economic activities in the Krazhna source and the villages of Thirrë, Sang and Hebë, which would seriously damage the environment and the well-being of the residents of the area.
At the same time, the local community have developed a broad advocacy campaign with continuous protests developed by themselves. EcoAlbania has supported the local community for a long time, helping them to pursue this issue legally and publicly.
In conclusion, the Administrative Court of the First Instance of Tirana appreciated these unstoppable efforts of the residents and lawyers, stopping the further damage to the environment. Thanks to the close cooperation between the actors and interest groups involved, who were brought together by the need to protect the environmental assets and the socio-economic rights, the local community triumphed.
Centre for Legal Empowerment highly appreciates the local community's resistance, combined with the dedication of lawyers, paralegals, and activists, managed to produce a fair decision in favour of the local community interest. This decision is important in establishing practices for environmental protection and civil rights causes.
Find the protests of the residents reflected in the national media in the links below: