I was born in Slovenia near the beautiful river Soça, which is a precious treasure of our Alps. The great love for untouched nature has accompanied me everywhere, even when my adventurous spirit took me to the other side of the world, to the magical island of Tasmania which is famous for its wild Franklin River.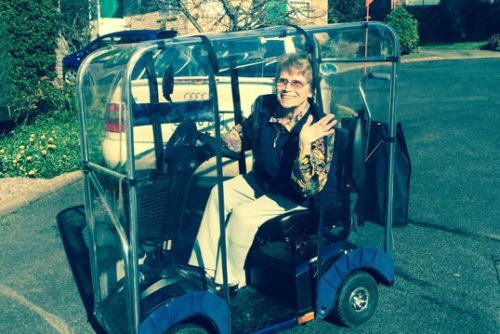 Only when you experience this magic for yourself, you can understand why the love for this river is so great. It was the beginning of 1980 when the news came out that a giant dam would be built on our beloved river. We realized that our only treasure could be lost, ending up as a big lake for hydroelectric plants. People were shocked when they discovered the truth.
Soon, the news showed streets across the country filled with protest marches. Everywhere there were slogans with the inscription "Save the Franklin River", "Save the wild places". They were everywhere: on flags, t-shirts, hats, shop and car windows, etc. But the money-hungry were exasperated and demanded more industrial developments. They took out their slogan: Build dams!
The political institutions supported them, using police vehicles and boats to stop the "green" protesters. In Tasmania's capital Horbart, conservationist Dr. Bob Brown called for a meeting with the people to urgently decide how to proceed. He insisted that the protest was peaceful and that there were no acts of violence. The community was quickly divided into two parts: for and against this issue. Protesters and the press created a real human current. Bob knew that I was involved in similar events in my country with the Mihelic family in Bovec, which taught me about non-violent acts.
So I was sent to the town of Strahan on the west coast to open and run the Wildlife Association, which would also serve as the meeting place where we would decide on our actions.
Those were tense times, but together with the local group, we made it possible to put the place on the list of World Treasures, thus being protected forever.
You are well on your way to doing the same with the Balkan River Tour project and we are with you wholeheartedly.
The Balkan River Tour is a joint activity of Leeway Collective, EuroNatur, Riverwatch, and WWF, organized within the "Save the Blue Heart of Europe" campaign. Without taking into account protected areas, endangered species or local communities, around 2,700 hydroelectric dams are planned to be built between Slovenia and Albania. With this campaign, we want to stop the tsunami of dam building.
Find out more here: http://www.balkanrivers.net/ and http://www.balkanriverstour.com/